PETERSBURG, Va. -- Artist Space Lofts in Petersburg is home to more than 50 artists and many of them are part of the Perry Street apartment complex's artist residency program.
"You got so many artists inside who are ready to do what we were told we were going to be able to do in this building, in this historical area. Being able to turn it into a really cool arts district down here," said resident and curator Tamara "Taz" Tazewell.
Tazewell said, however, that's simply not happening, showing the CBS 6 Problem Solvers studio spaces in the apartment complex that sit empty.
Sean Powell, an entrepreneur who helped launch the program with help from the City of Petersburg, said many of the artist residents pay an income-based rent and are not able to afford the extra fees that come with using the studio space.
"There's multiple studio units here that are completely empty because the artists simply can't afford to pay the amount they're charging for them," Powell said.
Powell told the Problem Solvers the apartment complex manager is going to allow artists to list the space as their business address in order to get business grants or any other kind of financial support, but that has not happened yet.
Both Powell and Tazwell said a recent string of violence, two different shooting deaths at the apartment complex in a span of six months, is slowing down the progress.
The lack of access to the space and little support for artists and other residents traumatized by what happened outside their building, they said, may hinder artists from being able to both create and sell their work.
"So, everyone's livelihood was banking on this situation. The crime is nobody's fault, but it's here and we're going to have to deal with it. Someone's going to have to talk about the situation we got work to do," Tazewell said.
Both signed off on a letter of grievances to the city, asking council members to step in and make sure artists are getting what they need through the program.
The letter includes worries about a lack of support for artists since opening, a lack of mental health support, and a lack of financial aid and renovation support for those who lost items after storm damage earlier this year, among other things.
Residents also told CBS 6 about an ongoing mold infestation in the mailroom and individual apartment complexes.
"It's just unfortunate. This could be a design, what we like to call the 'eco-village,' where you could see the tenants that live here, and people could come and visit from all over the world. But it's just not being supported in that way, so we're hoping we can change that."
A spokesperson for the complex told the CBS 6 Problem Solver in a statement: "We are aware of and working to resolve some of those issues, and we need to speak with the residents about some of the other issues."
A representative is planning on visiting the complex Thursday to assess the situation.
While a spokesperson for the City of Petersburg said they were not commenting on the issue at this time, Tazewell and Powell said some city officials will likely be at an Emergency Town Hall Meeting on Thursday, January 5 at 6 p.m. at the complex.
"You want us to have a flow of tourists and traffic and customers, and all of those things can be provided to this area," Tazewell said. "And those are the things we want to sit down and talk about. We got to make it better for the things that are out here."
CBS 6 News is working for you. Click here to email a tip to the CBS 6 Problem Solvers. Be sure to leave us your name, phone number and detailed description of the problem. You can also leave a message by calling 804-254-3672.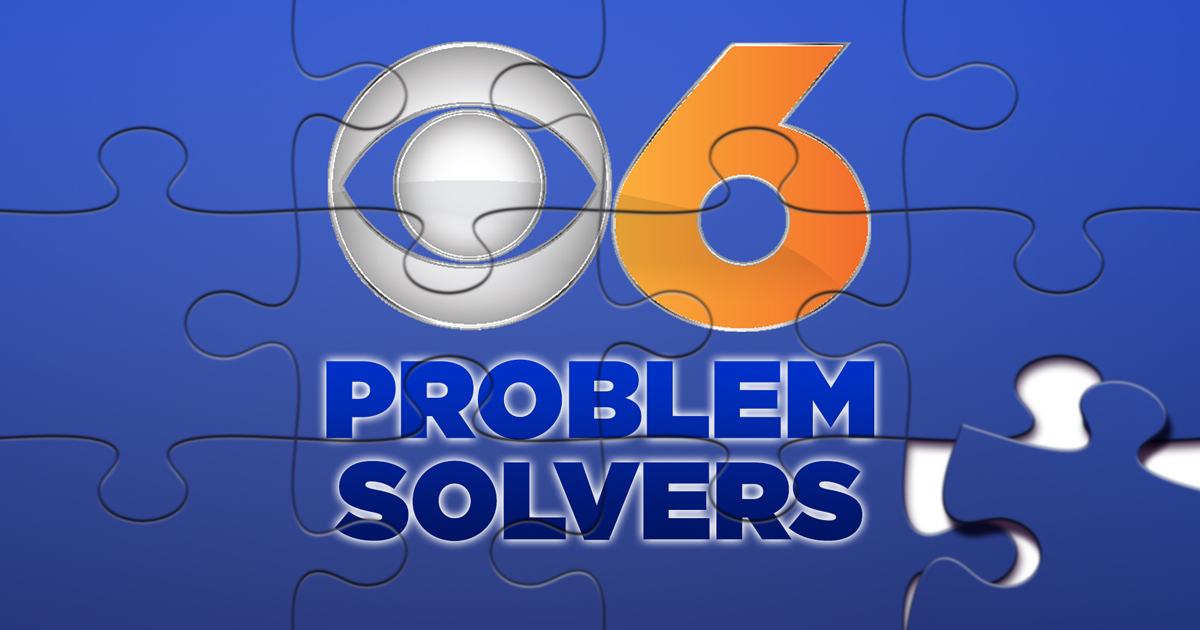 Find unique, award-winning stories every day on CBS 6 News:
Mondays: CBS 6 Gives

Tuesdays: CBS 6 Problem Solvers Investigations
🏙️ Wednesdays: Our RVA

Wednesdays: Wayne's World

Thursdays: Beyond the Roster

Thursdays: Beyond the Roster

Fridays: I Have a Story