CHESTERFIELD COUNTY, Va. -- Some residents at Chester Village Green Apartment complex in Chesterfield said the complex left them out to dry with sky-high water bills at the height of the COVID pandemic.
"It just skyrocketed in April, May and June," the single mother, who asked not to be identified, said. "I normally pay anywhere between $35 to about $45 a month for water and sewer together, so that's probably 5,000 gallons or less in water usage."
She thought being furloughed during the pandemic would be her only financial hit. But when she opened her April water and sewer bill she said she experienced another setback.
"I looked at it and thought, I didn't use 12,000 gallons of water because that's a lot of water," she said. "I received a bill for $147.43 for my water sewer usage and I was shocked at the fact it was that high since my water bill has never been that high in the past two years I've lived here."
She provided CBS 6 with the last year's bills. Prior to this April, her average water and sewer bill was around $33 a month, which is why she started asking questions of the complex when her bill ballooned to almost five times that.
It didn't stop there.
"May's rent came due, same thing, my water bill went up again and I'm like something isn't right, so I'm repeatedly asking for help nothing," she explained.
May's water and sewer bill decreased by $4.44 at $138.53 and June's dropped but was still above average at $74.44.
"They were like, oh well, that's what you have to pay and I said show me the statement that says I used 12,000 gallons of water and they've never given me one," she said.
She said repeated emails seeking information about her inflated bill went unanswered.
She wasn't alone
"Increasing bills and not being able to explain it, I just think it's disgusting and they really need to figure out what they are doing," her neighbor, who also asked not to be identified, said.
Her neighbor saw a spike in her water and sewer bill, but not as significant. She shelled out an extra $60 between April and June.
"It doesn't make sense why my neighbor's bill would be so drastically higher and we have about the same amount of people living in our house."
"Not paying it. I still owe a balance of 200 some dollars I refuse to pay that." said the first resident.
CBS 6 reached out to the complex for answers.
Within an hour of our inquiry, the resident provided us with an email from management explaining she was being credited $257.32, the difference that exceeded her monthly average.
"The concern has been brought to our attention and we have been addressing individually. The county only measures the common area accounts which is the property's expense. The individual units are measured and billed individually by a 3rd party. Our residents do have access to Conservice where they can view the details of their water usage at any time," said property management regional director Nicole Walters.
The resident said the complex stated that the spike in her bill may have been from a 'running toilet' but she said that's not possible because she was advised to turn that water off and even if that was the issue, she questions how her bill returned to normal in July without it being repaired.
CBS 6 News is working for you. Click here to email a tip to the CBS 6 Problem Solvers. Be sure to leave us your name, phone number and detailed description of the problem. You can also leave a message by calling 804-254-3672.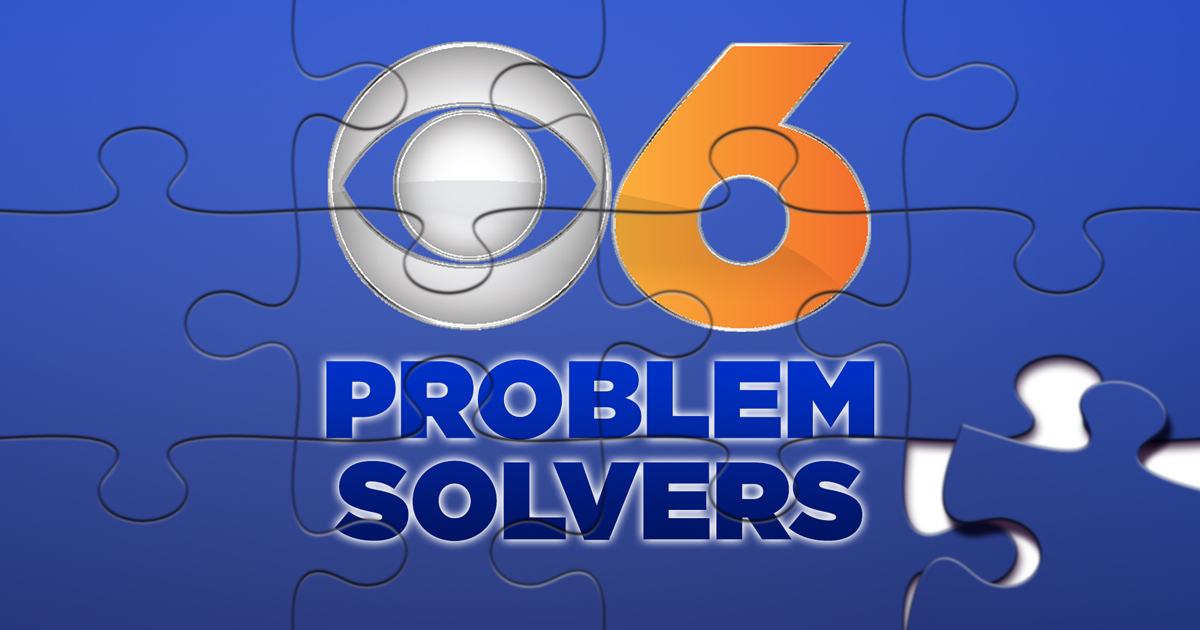 Find unique, award-winning stories every day on CBS 6 News:
Mondays: CBS 6 Gives

Tuesdays: CBS 6 Problem Solvers Investigations
🏙️ Wednesdays: Our RVA

Wednesdays: Wayne's World

Thursdays: Beyond the Roster

Thursdays: Beyond the Roster

Fridays: I Have a Story