RICHMOND, Va. -- A woman said she was heartbroken after her sick mother waited 16 hours in the waiting room of VCU Medical Center's Emergency Department without ever making it into a treatment room.
Julia Atkins said she took her mom to the Downtown Richmond location on Tuesday around 2:30 p.m.
She said her mom has a primary care doctor but felt like she needed immediate care.
"My mom went in with pain and shortness of breath to the point where they wouldn't let her go to the restroom alone, that they would send nurses with her just to make sure that she was okay," Atkins said.
While Atkins said her mother was technically admitted, she was forced to sit in the waiting room between an X-ray and having blood drawn.
The hospital staff told her there were no beds available, she said.
"Their response was that they were full. They don't have beds for people that were being admitted. They didn't have beds in the back for people that needed to be seen, and so basically, they set them out in a waiting room, and that was the extension of the ER," Atkins said.
Atkins said she noticed other patients in a similar predicament.
Around 7 p.m. Tuesday, she said about 20 people were also in the waiting room and that at least 15 of them had been sitting there for hours.
"I was just overwhelmed with what I saw, with the number of people that were sitting around. It was just really heartbreaking," Atkins said.
Causing her to feel "outraged," Atkins said she had deep concerns for the care her mother received in the waiting room, claiming she wasn't offered any food or water, nor frequently checked on by staff.
Atkins said she then brought her mother a blanket, pillow, water, and a meal. However, she felt providing a comfortable environment for the patient should've been a responsibility of the hospital.
"If I'm entrusting, if you're medical care, then you should be able to take care of, at least humanely, the sick people that are sitting in your waiting room," Atkins said.
At 6:30 a.m. Wednesday, after Atkins' mother slept on a chair in the waiting room overnight, she still had not been moved into a room. That's when Atkins decided it was time to leave and take her mother to a different hospital. They then arrived at Henrico Doctors' Hospital's emergency department where she was eventually seen.
Atkins said her mother was released around noon Wednesday, which marked an almost 24-hour process of seeking emergency care.
In response to CBS 6 Problem Solvers' questions regarding Atkins' mother's situation and long wait times at the ER, VCU Health said it cannot comment on a particular patient's case. However, a spokesperson sent the following statement about the general process:
"Our health care system, along with health care systems across the nation, continues to see an influx of patients in the ER during respiratory virus season. We seek to provide care expeditiously and each patient is triaged to determine the severity of their condition. Patients are placed in an open treatment room as soon as possible, but when rooms are full, the sickest and most injured are brought back over those that are less sick or less injured. This is true for most emergency departments but especially ours given that we are a Level 1 Trauma Center.
If there are concerns about the quality of care that a patient has received, we encourage them to contact our Patient Relations department so that we may look into specifics of their individual circumstances."
VCU Health isn't the only hospital system facing capacity challenges.
Bon Secours said its emergency centers are also seeing an increase in patients across the region, citing an intense flu season, increasing COVID-19 numbers, and other surging illnesses.
"We always work diligently to have an open bed available for our emergency department patients as quickly as possible. We do have processes in place to ensure that each patient is quickly assessed, provided with safe care, and continuously reassessed by physicians and nursing, with the goal being promptly treated and discharged or admitted to an inpatient unit, as appropriate," Bon Secours spokesperson Emma Swann said.
Julian Walker, with the Virginia Hospital and Healthcare Association, said hospitals across the Commonwealth continued dealing with staffing issues intensified by the pandemic.
Walker added hospitals are also carrying some of the burden of a strained behavioral health system meaning Virginia hospitals are handling a "vast majority" of behavioral health admissions like voluntary admissions and involuntary TDO admissions.
And one more reason contributing to overwhelmed hospitals, Walker said, includes insurance companies that are slow to authorize a patient transfer or patient admission causing patients to sit in emergency departments as they await authorization.
Atkins said her mother's experience left her "disappointed" and questioning healthcare overall.
She said she's in the process of filing a formal complaint with VCU Medical Center but wanted to share her story to spread public awareness and seek answers regarding her mother's treatment in the waiting room.
"Our goal is that no one else will have to experience what my mom went through," Atkins said.
This is a developing story, so anyone with more information can email newstips@wtvr.com to send a tip.
CBS 6 News is working for you. Click here to email a tip to the CBS 6 Problem Solvers. Be sure to leave us your name, phone number and detailed description of the problem. You can also leave a message by calling 804-254-3672.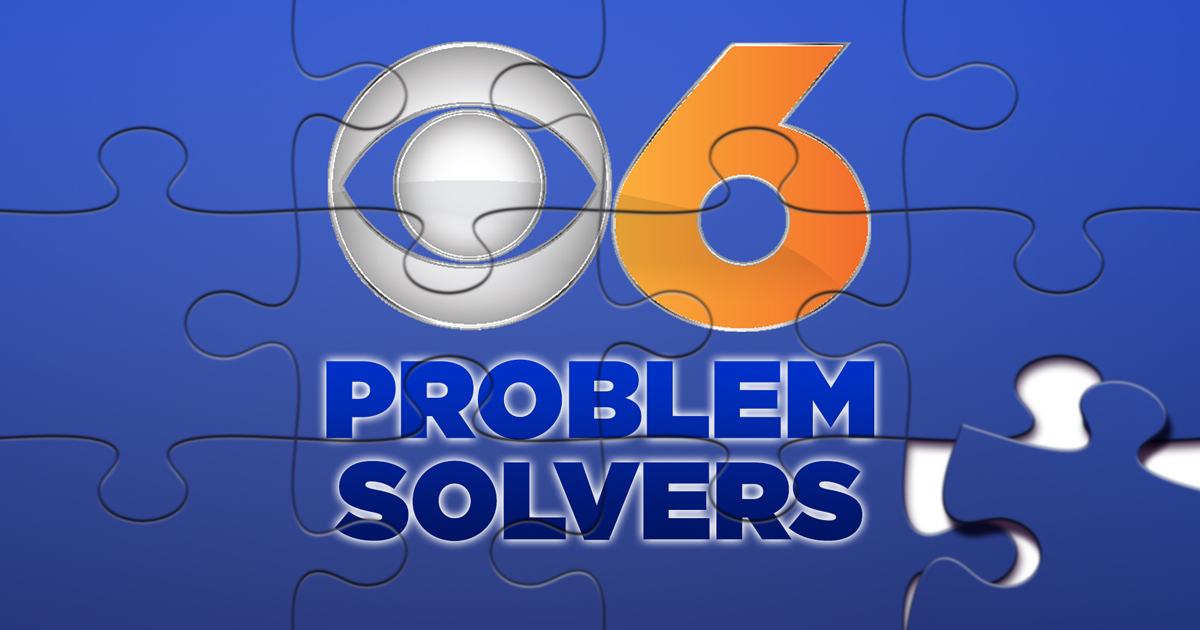 Find unique, award-winning stories every day on CBS 6 News:
Mondays: CBS 6 Gives

Tuesdays: CBS 6 Problem Solvers Investigations
🏙️ Wednesdays: Our RVA

Wednesdays: Wayne's World

Thursdays: Beyond the Roster

Thursdays: Beyond the Roster

Fridays: I Have a Story
EAT IT, VIRGINIA restaurant news and interviews.