RICHMOND, Va. -- In an effort to provide accurate, easy-to-read information on the on-going COVID-19 outbreak and its impact on our community, WTVR.com will update this post with the day's local coronavirus headlines and statistics.
COVID-19 IN VIRGINIA (Scroll to bottom for U.S. stats)
Note: Due a technical error that has resulted in information being unavailable for reporting, VDH did not release updated data on Wednesday, May 6.
Positive COVID-19 Cases: 21,570 (+1,314 from Tuesday)
People Hospitalized: 2,955 (+182 from Tuesday)
COVID-19-Linked Deaths: 769 (+56 from Tuesday)
Total People Tested: 136,558 (+8,620 from Tuesday)
Unique People Tested: 122,119 (+9,310 from Tuesday)
New #COVID19/#coronavirus numbers for Virginia.

REMINDER: No data yesterday, so changes are over two-day period.

Patients: 21570 (+1314)
People tested: 122119 (+9310)
Total tests: 136558 (+8620)
Deaths: 769 (+56)
Hospitalizations: 2955 (+182)
Outbreaks: 257 (+13)@CBS6 pic.twitter.com/uZBTLdVIkA

— Cam Thompson (@CamThompsonCBS6) May 7, 2020
CITY/COUNTY-BY-COUNTY BREAKDOWN OF CASES
Accomack: 463 (+214)
Albemarle: 112 (+2)
Alleghany: 6
Alexandria: 1,060 (+77)
Appomattox: 21
Arlington: 1,248 (+79)
Amelia: 18 (+1)
Amherst: 15
Augusta: 55 (+8)
Bedford: 37 (+1)
Bristol: 2
Botetourt: 29
Brunswick: 16 (+1)
Buchanan: 16
Buckingham: 225 (+54)
Buena Vista City: 8 (+2)
Campbell: 13
Caroline: 36 (+2)
Carroll: 25 (+6)
Charles City: 17
Charlotte: 11
Charlottesville: 65 (+1)
Chesapeake: 311 (+18)
Chesterfield: 707 (+61)
Clarke: 16 (+4)
Colonial Heights: 64 (+6)
Craig: 4
Culpeper: 217 (+16)
Cumberland: 12
Danville: 38 (+1)
Dinwiddie: 25
Emporia: 47 (+1)
Essex: 18 (+1)
Fairfax: 5,045 (+211)
Fairfax City: 35 (+2)
Falls Church: 26
Fauquier: 149 (+2)
Floyd: 3
Fluvanna: 78 (+2)
Franklin City: 23
Franklin County: 24 (+1)
Frederick: 147 (+15)
Fredericksburg: 52 (+7)
Galax: 32 (+7)
Giles: 4
Gloucester: 27 (+1)
Goochland: 81 (+1)
Grayson: 5
Greene: 13
Greensville: 44 (+3)
Halifax: 19 (+1)
Hanover: 153 (+8)
Hampton: 131 (+3)
Harrisonburg: 552 (+27)
Henrico: 1,025 (+40)
Henry: 20 (+1)
Highland: 2
Hopewell: 33 (+2)
Isle of Wight: 103 (+3)
James City: 167 (+1)
King George: 38 (+2)
King and Queen: 4 (+1)
King William: 11 (+1)
Lancaster: 6 (+1)
Lee: 10
Lexington: 5
Louisa: 51 (+1)
Loudoun: 1,043 (+45)
Lunenburg: 4
Lynchburg: 68 (+3)
Madison: 18 (+1)
Manassas City: 332 (+43)
Manassas Park: 106 (+10)
Martinsville: 2
Mathews: 4
Mecklenburg: 109 (+3)
Middlesex: 7
Montgomery: 61
Nelson: 9
New Kent: 26
Newport News: 137 (+4)
Norfolk: 270 (+19)
Northampton: 149 (+9)
Northumberland: 9
Norton: 2
Nottoway: 14
Orange: 43 (+2)
Page: 122 (+9)
Patrick: 2
Petersburg: 41 (+1)
Pittsylvania: 17 (+1)
Poquoson: 7
Portsmouth: 193 (+6)
Powhatan: 17 (+2)
Prince Edward: 63 (+5)
Prince George: 42 (+2)
Prince William: 2,398 (+175)
Pulaski: 9
Radford: 3
Rappahannock: 7 (+1)
Richmond City: 473 (+35)
Richmond County: 187 (+44)
Roanoke City: 88 (+6)
Roanoke County: 60 (+3)
Rockbridge: 8
Rockingham: 310 (+28)
Russell: 6 (+1)
Salem: 30
Scott: 7
Shenandoah: 213 (+48)
Smyth: 13
Spotsylvania: 230 (+24)
Southampton: 128 (+1)
Stafford: 334 (+26)
Staunton: 14 (+1)
Suffolk: 208 (+3)
Surry: 4
Sussex: 32
Tazewell: 6
Virginia Beach: 454 (+9)
Warren: 75 (+7)
Washington: 41 (+1)
Waynesboro: 20 (+4)
Westmoreland: 33 (+3)
Winchester: 61 (+8)
Williamsburg: 29 (+2)
Wise: 22
Wythe: 12
York: 51 (+3)
*NOTE: This data is provided from the Virginia Department of Health daily at 9 a.m. Officials said their cutoff for data is 5 p.m. the previous day. So your local health department may have issued an alert about a case before it is added to the statewide tally released the following day.
NEWS CONFERENCES
Richmond mayor, health director give update onCOVID-19 response (1 p.m.)
COVID-19 LOCAL HEADLINES
13 new COVID-19 outbreaks reported in Virginia
Health officials are investigating 257 outbreaks of COVID-19 in the Commonwealth, according to Virginia Department of Health (VDH) data released Thursday. That is an increase of 13 outbreaks since Tuesday's report. More here.
2,800+ COVID-19 patients discharged from Virginia hospitals
The Virginia Hospital & Healthcare Association reports a total of 2,825 hospitalized COVID-19 patients have been discharged, up from 2,734 (+91) patients on Wednesday. More here.
Health district offering drive-thru and walk-up COVID-19 testing in Petersburg
The Crater Health District has announced they will offer drive-thru and walk-up COVID-19 testing in Petersburg beginning Thursday, May 7. More here.
Northam to provide detailed guidance on reopening plan Friday
Virginia Governor Ralph Northam announced Wednesday that on Friday he will provide detailed guidance on the restrictions and guidelines he will issue for phase one of reopening the commonwealth. "We continue to work with businesses and workers to ensure that there is confidence in the next steps when we take them," said Northam at his Wednesday press conference. More here.
Northam: Parts of state may keep restrictions longer
he governor said Wednesday that areas of the state hard hit by the virus, like northern Virginia and the Eastern Shore, may extend bans on certain business openings and public gatherings that are expected to expire May 15. More here.
Governor's message to honking Reopen protesters
Protesters circled the Virginia State Capitol Wednesday urging Gov. Ralph Northam to lift COVID-19 restrictions nearly two months after the state's first positive case of the virus was diagnosed.More here.
'This job is breaking me,' Virginia nurse says amid COVID-19 pandemic
A nurse at Henrico Doctors' Hospital said what she has witnessed during the COVID-19 pandemic has left her broken and emotionally drained. More here.
How to find work during COVID-19 pandemic: 'People are still hiring'
some employers are still hiring during the global health pandemic. Here are some tips for finding works from experts. More here.
Richmond company's technology could revolutionize COVID-19 testing
A Richmond company has developed technology that it says could revolutionize the way that medical professionals test for and diagnose infectious disease, especially during a pandemic. More here.
How West Point is offering HOPE to struggling neighbors and businesses
As COVID-19 extends its reach across the globe, communities large and small are still trying to cope. The economic downturn can be especially devastating to small towns, like West Point -- a community of 3,300. More here.
Virginia business owners weigh the realities of reopening during COVID-19
Virginia businesses are weighing two difficult options, one day after Governor Ralph Northam extended his closure order to May 15th: open their doors with restrictions to start making money again, or remain closed to protect the health of their employees and customers. More here.
Breweries, distilleries making, donating sanitizer to frontline workers
The Virginia Wineries Association announced they would be teaming up with breweries, distilleries, beer distributors, and cideries across the state to produce thousands of bottles of sanitizer, in response to the coronavirus pandemic. More here.
Northam: Virginia business reopening could happen May 15
Virginia Gov. Ralph Northam says the commonwelath is close, but not quite ready to begin the reopening process. So, he is extending an executive order mandating that some nonessential businesses close for another week, until May 15. His executive order, which forces closed some businesses and severely restricts how others operate, was set to expire May 8. More here.
Virginia Beach mayor urges Northam to reopen beaches
As hope of reopening the economy continues to build across Hampton Roads, Virginia Beach Mayor, Bobby Dyer, is asking Governor Northam to include opening beaches in phase one Virginia's reopening plan. More here.
Virginia to get decontamination systems for protective gear
Virginia is set to receive three decontamination systems that can collectively sterilize up to 240,000 units of personal protective equipment each day during the coronavirus outbreak. More here.
Virginia Tech president hopes to resume on-campus classes this fall
The president of Virginia Tech says he is hopeful the school will be able to hold classes on campus this fall, but said no final decision will be made until next month. More here.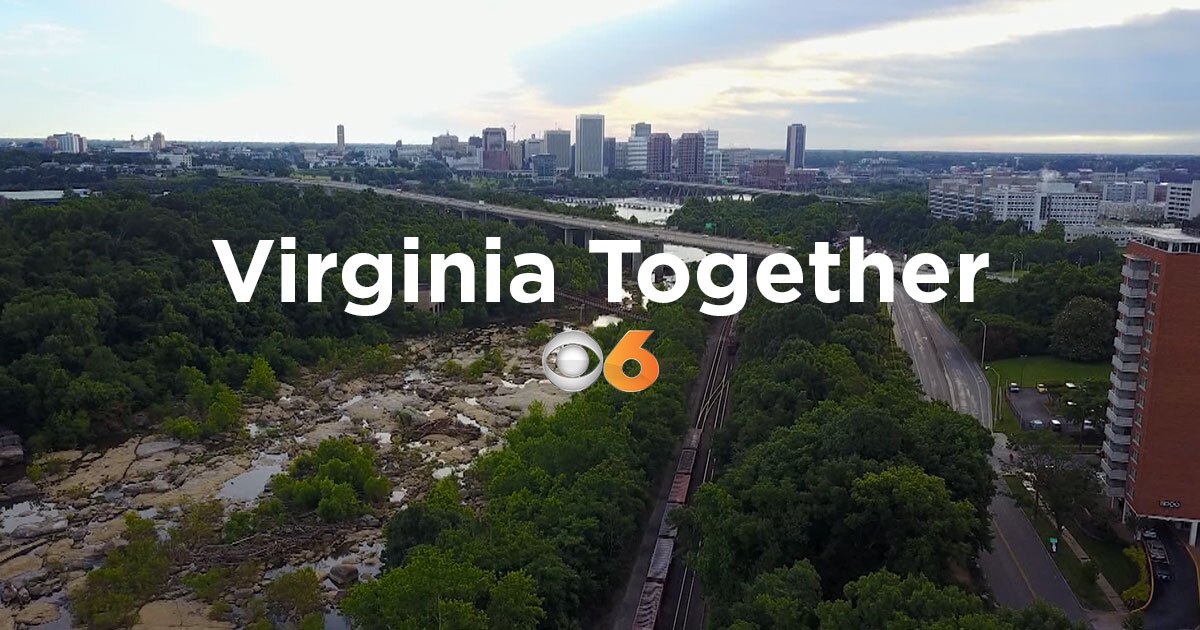 Photographers give graduating seniors a chance to smile: 'It hits pretty close to home'
Callie Fabrie counts herself among the graduating seniors upset and disappointed during the COVID-19 pandemic.More here.
Goochland High School class of 2020 to graduate at drive-in theater
Goochland County Public Schools announced the class of 2020 will graduate at the Goochland Drive In on Tuesday June 16 at 8:30 p.m. More here.
Virtual Walkathon raises money for special needs program
A group of young adults are getting outside and pounding the pavement to raise money for a new special needs program in Richmond. More here.
Firefighters, police hold parade birthday party for Petersburg boy
A Petersburg boy celebrated his birthday Monday afternoon with a little help from Petersburg Police and Fire. More here.
Breweries, distilleries making, donating sanitizer to frontline workers
The Virginia Wineries Association announced they would be teaming up with breweries, distilleries, beer distributors, and cideries across the state to produce thousands of bottles of sanitizer, in response to the coronavirus pandemic. More here.
World War II-era planes fly over Virginia hospital in tribute to health care workers
Two World War II-era planes performed a flyover above Riverside Walter Reed Hospital in Gloucester as a tribute to health care workers Sunday. More here.
Richmond Symphony violinist joins cellist for porch concert session
A cellist who has been hosting regular concerts from the front porch of her Henrico home was joined by a special guest this weekend. More here.
Virginia Is for Kindness t-shirts raise thousands for food banks
In an effort to help those facing food insecurity during the pandemic, two Virginia women came together with an idea. Katie Gaylord lives in Williamsburg and reached out to Leah Lubeski in Richmond in hopes of creating a t-shirt to bring some joy during this time to her family.More here.
Virginia jazz singer's 'cool' porch performance will make you smile
A Richmond jazz vocalist lifted spirits while performing from her porch all while practicing social distancing Saturday. More here.
Drive-by parade celebrates Virginia WWII vet's 100th birthday
World War II veteran Walter Shevock's birthday celebration took place as a social distancing-style parade because of the COVID-19 pandemic. It was a milestone Shevock said he did not think he would see.
"Oh no, no, never," Shevock said. "For all I've been through, I never thought I'd reach 100." More here.
Rent party Facebook LIVE aims to raise money for renters
Some area property managers who formed a homeless intervention program are working to help keep families in their homes during the COVID-19 pandemic. More here.
Virginia teen flies around the state delivering food to communities in need
"He said, 'I'd like to bring food.' I was like, 'Wait? What? What?," Linda Hudgens said. More here.
How you can brighten the day of residents at Canterbury
A new effort is underway to brighten the day of residents who have been on lockdown at nursing homes during the COVID-19 pandemic. More here.
Plunky jams on his Richmond front porch every night
Since we can no longer go see Richmond saxophonist James 'Plunky' Branch in concert, the musician is bringing the concert to us. Read more.
Salt & Forge donating 1,400 biscuits to celebrate National Nurses Week
Salt & Forge, a popular Richmond-based breakfast and lunch spot, is known for its delicious sandwiches and biscuits — and now they're in the spotlight for their service to the community. More here.
Richmond artist creates Frowny Face Dolls to help process sad emotions
As many of us have recently experienced, life isn't always "all smiles." One local business owner took that idea and created a tool for teaching that lesson to her child. The unique idea caught on, and now she sells the dolls to the masses. More here.
Shrimps dishes out soul food in Richmond
Shrimps Restaurant, on W. Brookland Park Boulevard, continues to safely serve customers in Richmond's Northside. More here.
Richmond startup takes on restaurant takeout
Just as to-go has become the go-to for getting restaurant food, a Richmond startup has launched an app intended to make takeout easier. More here.
How COVID-19 is impacting The Veil, Charm School, and Stella's south Richmond plans
A brewery-anchored project on the Southside is eyeing a summer finish line, the same time many Richmonders are hopeful for an ending of social distancing guidelines. More here.
Fountain Bookstore celebrates 'Independent Bookstore Day' with virtual bookstore party
The bookstore may be closed, but the books are still open. To celebrate "Independent Bookstore Day" on April 25, Richmond-based Fountain Bookstore will offer a special virtual event complete with free audio downloads, giveaways and other surprises. More here.
Richmond Symphony hosts 9-hour virtual music marathon fundraiser
Despite social distancing, the music plays on! The Richmond Symphony is hosting a nine-hour music marathon fundraiser on Saturday, April 25 from 10 a.m. to 7 p.m. This marathon will stream live on the Richmond Symphony's Facebook page and will feature performances by symphony musicians, youth program participants, staff and board members. More here.
Anthony's on the Hill reopens amid pandemic
A neighborhood restaurant opened its doors in the midst of the coronavirus and the community came to its aid. Antoinette Essa chatted with Anthony's on the Hill owner Michael Calogerakis and his daughter Madison about operating during the coronavirus crisis.More here.
King's Barbecue adapts to keep doors open during COVID-19
For more than seven decades, King's Barbecue has dominated Petersburg's taste for smoked pork. And for more than 70 years, little has changed about the restaurant and the food it serves. More here.
How Richmond Fleet Management keeps the city rolling
It's an essential city service you rarely get to see. Richmond Fleet Management crews are responsible for keeping Richmond's first responders and city services rolling. More here.
Saucy's BBQ offers drive thru pork, ribs, and beer
Saucy's Walk Up and Saucy's Sit Down have transformed into Saucy's Drive Thru and Saucy's Takeout. Tom McCormack , the owner of Saucy's BBQ in Petersburg and Hopewell, spoke with Eat It, Virginia co-host Scott Wise about keeping the Tri-Cities feed with ribs and pulled pork.More here.
Richmond International Film Festival moves online for live discussion series
While The Richmond International Film Festival (RIFF) has been postponed due to COVID-19, the producers of the yearly event have been working to create an online experience to highlight the festivals film makers, musicians, and special guest speakers. More here.
COMPLETE COVERAGE: COVID-19 HEADLINES (App users, click here for complete list.)
LATEST COVID-19 U.S. AND WORLDWIDE STATS