RICHMOND, Va. — On February 2, 2023, brothers from the Pi Beta Chi fraternity at James Madison University prepared to leave an organized fraternity event at the Paradise City Gentleman's Club in West Virginia.
According to a fraternity source, 12 to 14 cars filled with fraternity brothers went to the club, and each car had a designated driver who was expected to remain sober and follow the law.
Five of the JMU students got into a black Honda Accord and left the club, located on Route 259, to head back to Harrisonburg just before 10:30 p.m.
According to police, Campbell Fortune, a freshman from Henrico County, was behind the wheel.
On their way back to campus, the car passed a West Virginia Department of Highways employee who told sheriff's deputies he noticed the car traveling so fast it was a blur. He said the car was crowding the center line so he had to steer away to avoid a collision.
Minutes later, the car crashed head-first into a tree.
The speed at impact, according to investigators, was 95 miles per hour.
Luke Fergusson and Nicholas Troutman, both from Richmond, and Joshua Mardis from Williamsburg, were pronounced dead at the scene.
According to records from the Hardy County Sheriff's Department, deputies noted numerous alcoholic beverage containers within and around the vehicle, along with packaging for whipped cream chargers containing nitrous oxide (NO2).
One of those NO2 canisters was found on the driver's side dash of the car, as well as a discharging device.
As written by the deputy, "it should be noted that nitrous oxide is a non-controlled intoxicating substance when inhaled."
Employees at Paradise City found 28 similar canisters inside and outside the business after closing.
When first responders arrived at the scene of the crash, they found Fortune lying beside the vehicle.
When asked what happened, deputies said he responded:
"I don't know. My life flashed before my eyes and then I woke up just in the car, and then I realized my arm hurt, and I turned around and realized everybody was just, I don't know."
Emergency responders transported Fortune to a Winchester Hospital where deputies learned toxicology testing was not performed on him.
In the crash report, deputies checked "driving while impaired" and "driving under the influence of a non-controlled substance" under impairment offenses, but no drug or alcohol tests were ever given to Fortune.
Campbell Fortune faces seven misdemeanor charges, including three counts of negligent homicide, reckless driving with injury, and underage possession of beer.
Fortune's attorney, John Treadway, said, contrary to what the court documents show, there was a toxicology screen performed at the hospital on Fortune, and it came back negative.
Treadway added the following:
"I think we can show that some of the evidence is different from the criminal complaint, as opposed to what our investigation shows. We have not completely finished our investigation. It's a very sad incident. This is the process that we have to work through in this case."
Depend on CBS 6 News and WTVR.com for in-depth coverage of this important local story. Anyone with more information can email newstips@wtvr.com to send a tip.
Local News
JMU students killed in crash identified
1:30 PM, Feb 03, 2023
Local News
Charges filed in crash that killed 3 JMU students
2:21 PM, Jun 05, 2023
Local News
Families of JMU students killed in crash want justice
1:50 PM, Jun 08, 2023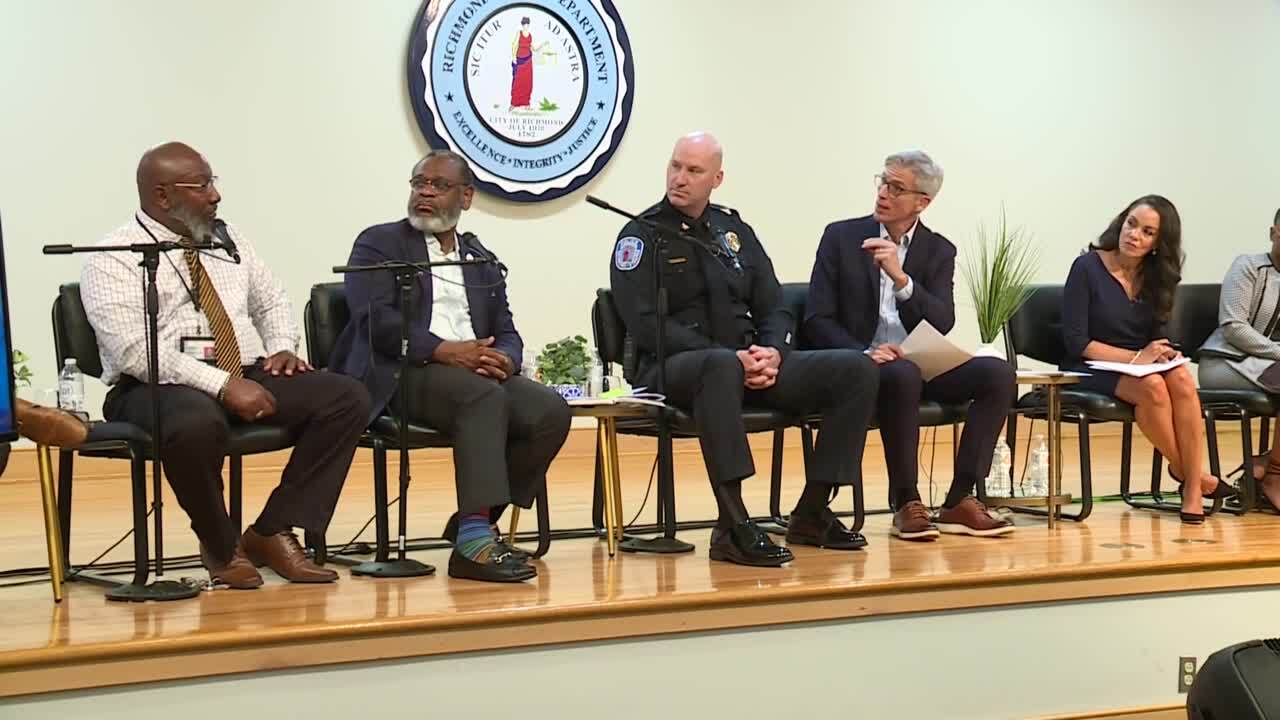 Local News
Watch replay of STOP the Violence Town Hall
2:37 PM, Jul 07, 2023
EAT IT, VIRGINIA restaurant news and interviews