CHESTERFIELD COUNTY, Va. -- When Dan Rucker went into Swift Creek Reservoir Sunday afternoon and never resurfaced, his family went out on the water, alongside first responders, to search for their 71-year-old loved one.
Rucker's daughter, Meghan Williams, said her dad and stepmom were celebrating their 28th anniversary when her dad ended up in the water.
Williams said her family immediately went out on boats to look for him.
"We searched everywhere for him," she said.
Williams said on Tuesday evening, they got a call from first responders that her dad's body had been found.
The family said they rushed from a swim meet where his granddaughters swam in his honor to meet first responders.
"He didn't want us to find him. He had a plan. And I believe he is in a better place," she said.
Williams said she and her dad grew up on the water in Brandermill where he was known to be adventurous.
"I have so many memories on the lake so it's difficult to know that this tragic incident happened at one of his most favorite spots in the entire world," Williams said.
When he wasn't spending time with family, his daughter said her dad was focused on his love of education.
Over his decades-long career, he was the Headmaster at Stony Point and taught at Robious Middle School in Chesterfield.
Williams said since her dad's death, dozens of people have reached out to share her father's impact.
Rucker had been retired for roughly a decade.
Williams said in that time he beat lung cancer and had focused on spending his time with family and friends.
She said he was sociable and didn't know a stranger.
She said he loved taking his boat on the water, DJing, and attending his grandkids' events.
"He was the rock of our family," Williams shared. "He's going to live through a lot of people."
The family said they are getting through because of the tremendous outpouring of support from the community. They thanked the first responders for their tireless efforts.
The family will be holding a funeral open to the community next Friday at Clover Hill Church off of Bailey Bridge Road at 2 p.m.
Local News
Former teacher drowns in Chesterfield
6:22 PM, Jun 28, 2023
Local News
Body found during search for Chesterfield drowning victim
10:43 PM, Jun 27, 2023
Local News
As search continues for drowning victim, rescue crews explain response time
3:26 PM, Jun 27, 2023
Depend on CBS 6 News and WTVR.com for in-depth coverage of this important local story. Anyone with more information can email newstips@wtvr.com to send a tip.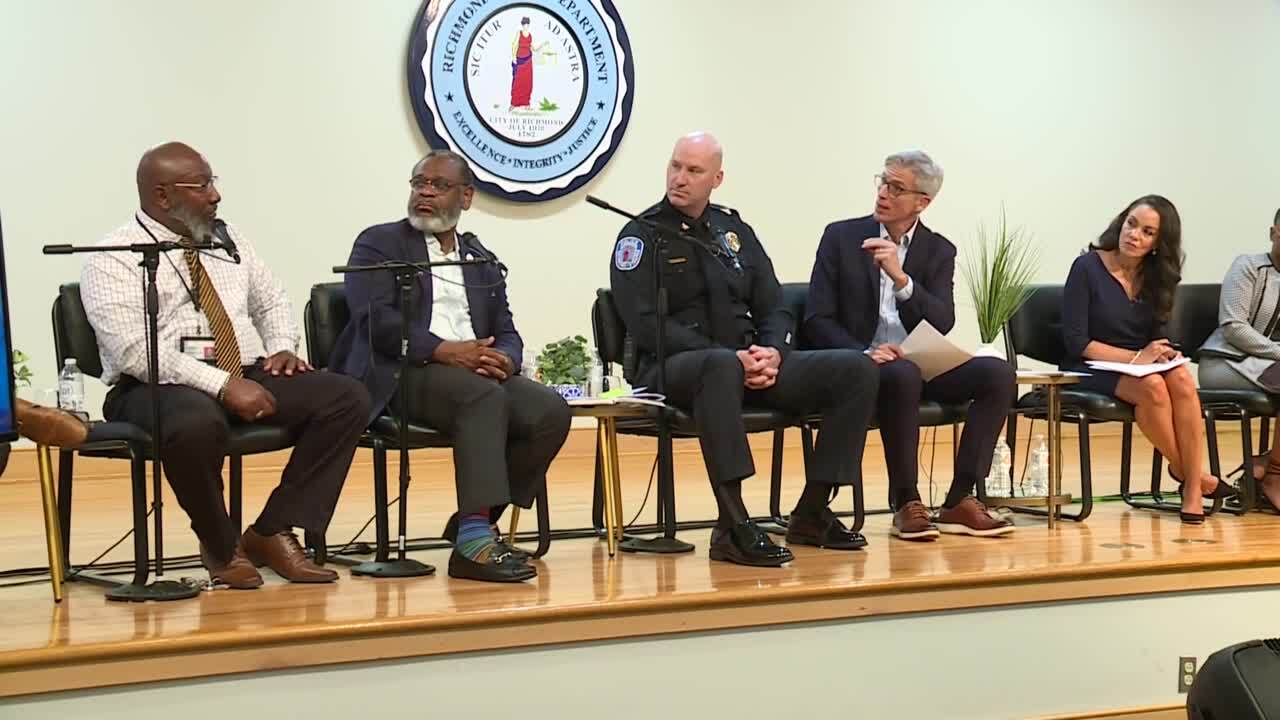 Local News
Watch replay of STOP the Violence Town Hall
2:37 PM, Jul 07, 2023
EAT IT, VIRGINIA restaurant news and interviews