DINWIDDIE COUNTY, Va. – Deputies with the Dinwiddie County Sheriff's Office attended a mental health crisis training session on Friday nearly four weeks after the death of Irvo Otieno at a Virginia mental hospital.
The 28-year-old Henrico man died while handcuffed and in shackles inside the forensics unit at Central State Hospital in Dinwiddie County after deputies with the Henrico County Sheriff's Office transported him to the hospital for a mental health crisis.
During the nearly two-hour training, investigators and deputies learned more about how to deal with someone having a mental health crisis.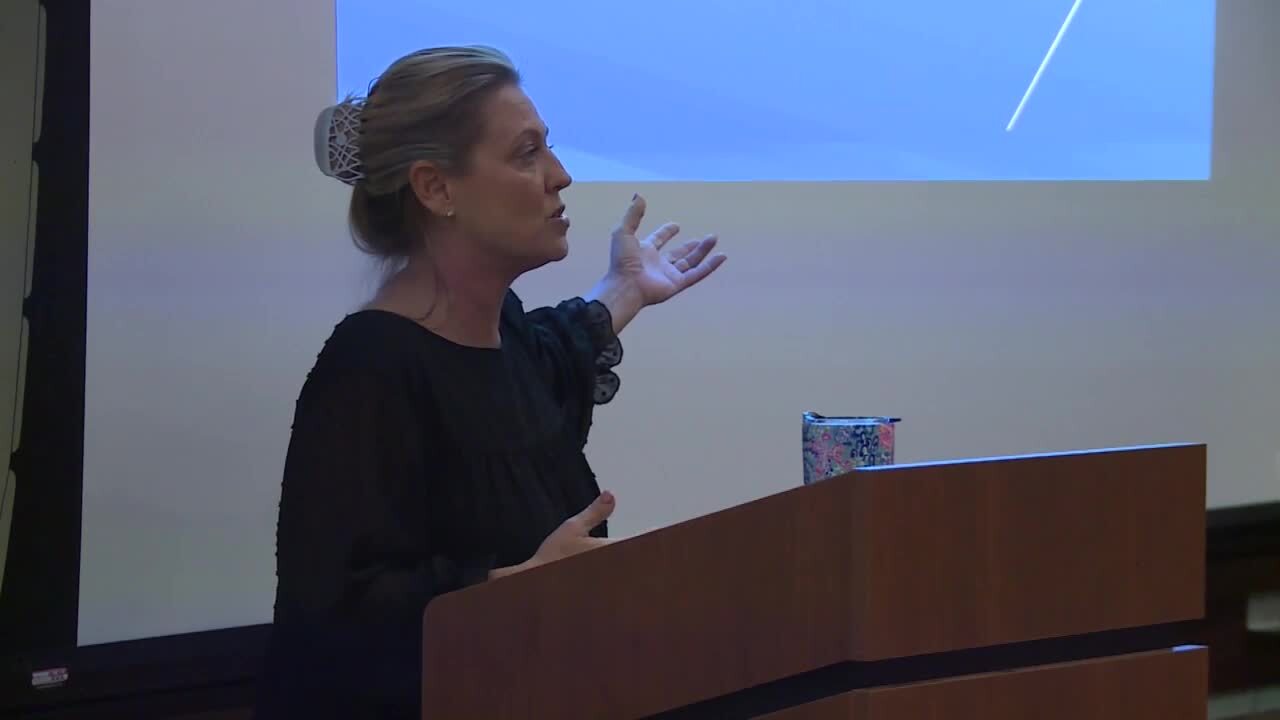 Mary Brandon, a mental health crisis educator, has volunteered to teach the class to deputies in Dinwiddie several times over the last few years.
She said the course examines the signs and symptoms of mental illness as well as "how to identify those individuals that are in crisis and the things that are actually non-physical that officers can do."
While Dinwiddie is home to Central State Hospital, the county also has more than 50 group homes, according to Sheriff Duck Adams.
"It was important for us to train our deputies on how to handle situations like this because there's more people in the community now with mental illness," Adams said.
That updated training is considered key when deputies are dispatched to a call at a group home.
"Some of the officers can respond to individuals in these group homes and… deescalate the situation on the spot," Brandon said.
Additionally, Brandon explained to attendees that a jail is not the best place to take someone experiencing a mental health crisis.
"You get psych patients that are in there and they don't always necessarily get their medication and their treatment," Brandon said. "So they may have done something against the law, but if there's not an address of their mental illness or the medication that they were on. [So] when they go into jail and that's not continued, they'll decompensate while they're in jail."
Deputy Gerry Brown said he thinks everyone who completed the class -- or one like it -- will be better at handling a mental health situation.
"Anything we take just adds to the knowledge for us to have to try to deal with these people one-on-one," Brown explained. "There's little things that you can pick up through training and stuff that you've had that helps you better deal with these particular individuals."
Brown said what he was taught about mental health was "very short" when he attended a law enforcement academy in 1979.
"It dealt more in depth with individual categories of the different stages that the people can be in when we're getting called to deal with them," Brown recalled about another academy he attended in 2014.
Adams said that while the mental health training class was scheduled before Otieno's death, the 28-year-old was on everyone's mind during the class.
Depend on CBS 6 News and WTVR.com for in-depth coverage of this important local story. Anyone with more information can email newstips@wtvr.com to send a tip.