HENRICO COUNTY, Va -- A Texas man is facing 42 charges for allegedly operating a sex trade that went on for more than a year in Central Virginia, according to Henrico Police. Brian Johnson, who currently works at a church according to court documents, was indicted Wednesday on 23 counts of recruiting people into unlawful sex and 19 counts of receiving money in exchange.
Henrico Police said it conducted an investigation on May 1 to locate people who work within the commercial sex trade.
Detectives found an online ad on an escort website that brought them to a hotel in the 3900 block of Westerre Parkway, right off West Broad Street near Short Pump.
That's where police said they found Johnson.
Detectives followed him to another location and then arrested him.
Police later discovered transactions connecting him to the "Metro Richmond Commercial Sex Trade."
CBS 6 pulled records from the courthouse which shed more light on Johnson's background.
Bail documents revealed he is originally from the Houston, Texas area, but he came to Richmond from Virginia Beach and was on his way to Baltimore. He apparently had been in the Richmond community for two years.
John's employment was listed as a "professional gambler" on his bail document.
But a character reference submitted to the court claimed he is "currently employed at Kingdom Grace Apostolic Fellowship Church" in Houston. Part of his duties at the church, according to the reference, includes acting as a "liaison" to young people ages 14-22.
Another letter, claiming to be from Johnson's mother who is a church pastor, said that Johnson is a "kind-hearted" Christian who "has made mistakes in his lifetime." His mom added that "God gives us forgiveness and he has changed his life."
At this time, police will not reveal how many alleged victims are connected to Johnson, but they said the investigation remains ongoing.
Charges in the sex trafficking case date back to March 2022.
CBS 6 reached out to Johnson's defense attorney, but he did not want to comment.
Johnson is expected back in court on July 17.
This is a developing story, so anyone with more information can email newstips@wtvr.com to send a tip.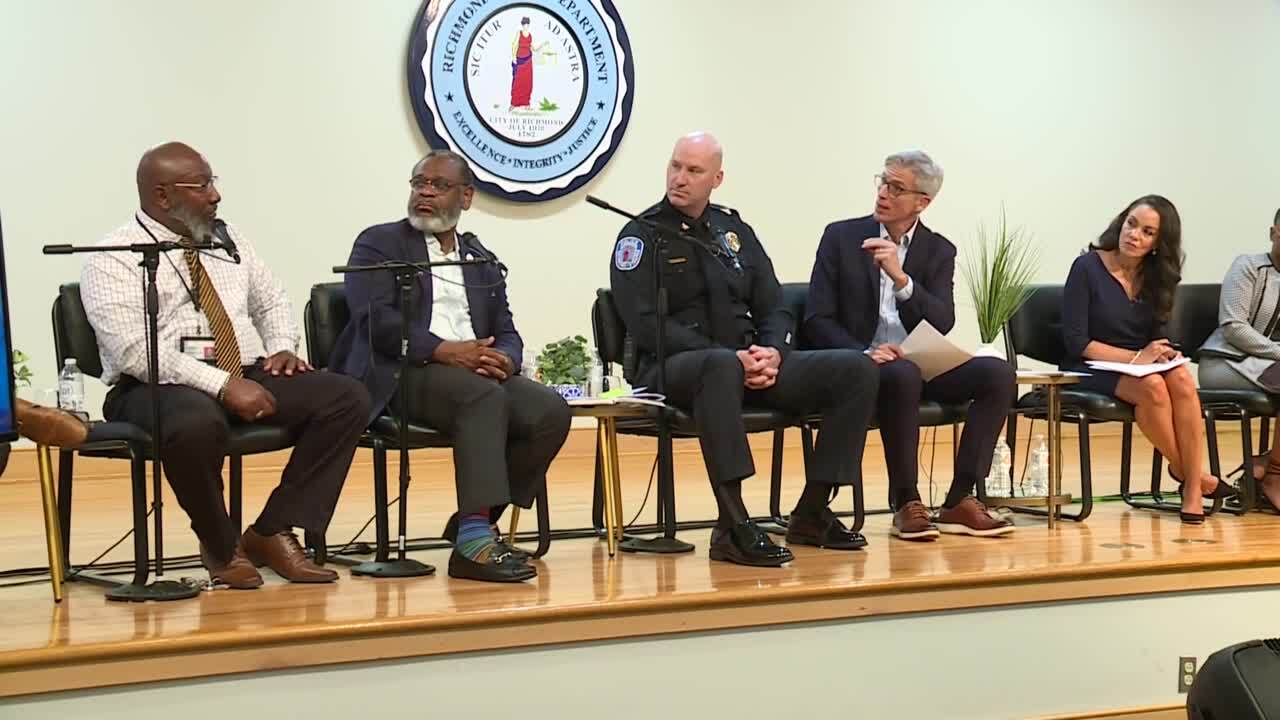 Local News
Watch replay of STOP the Violence Town Hall
2:37 PM, Jul 07, 2023
EAT IT, VIRGINIA restaurant news and interviews