VIRGINIA BEACH, Va. – A ceremony in Virginia Beach Wednesday night honored the 12 people who died in a mass shooting at the city's municipal center four years ago.
A candlelight vigil was held in front of City Hall on Courthouse Drive.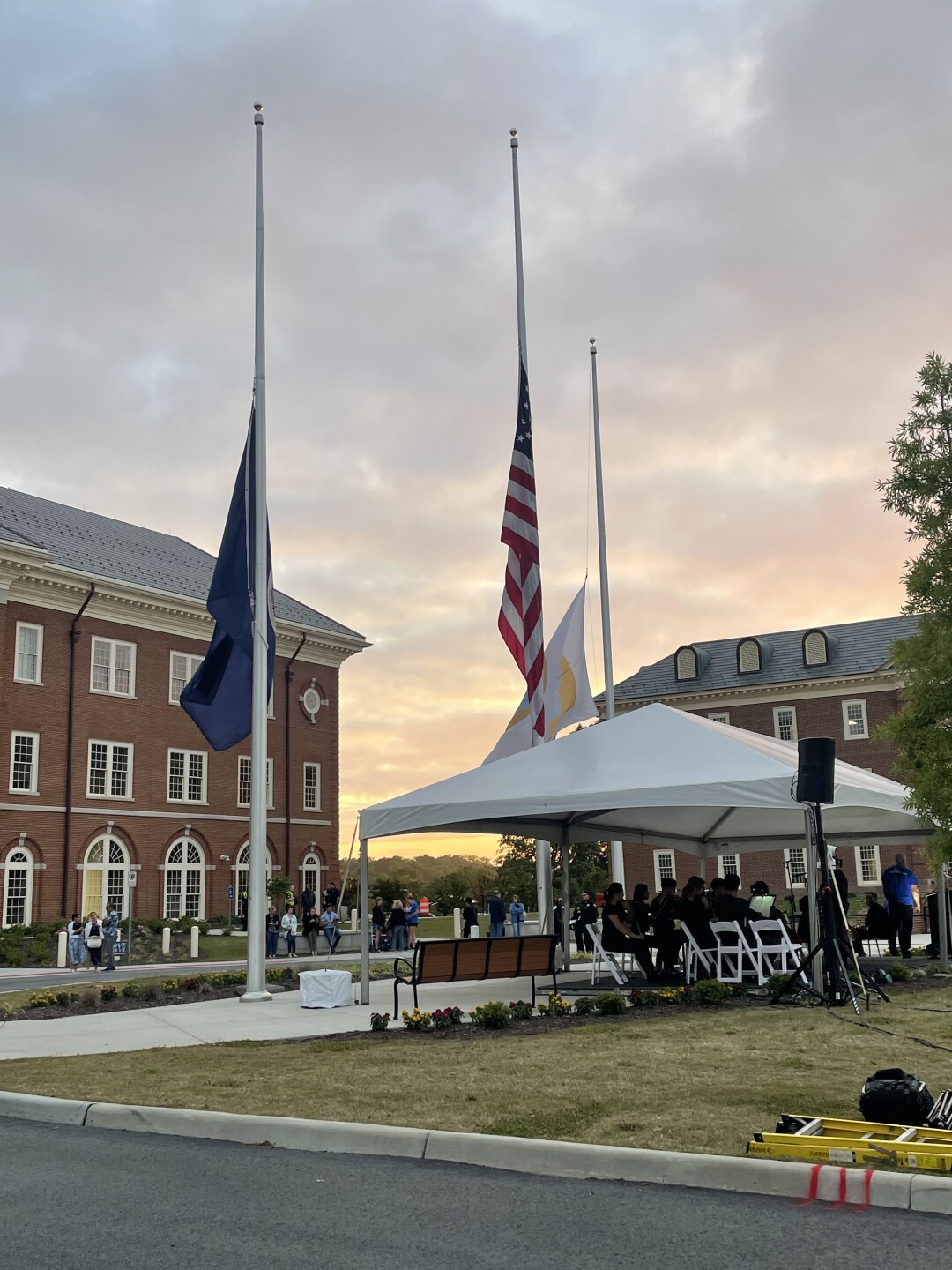 Earlier in the day, at 4:06 p.m., there was a moment of silence. City officials say this was the time the first 911 call was received about the shooting.
The city says the departments previously located in Building 2, where the gunman opened fire, were planning to close early Wednesday.
There was also a ceremony at Neptune Park at the Oceanfront. Family members of victims, as well as survivors, attended the event. They were greeted by bagpipe players.
RELATED: Families of those killed in 2019 Virginia Beach mass shooting fight for more compensation, resources
Twelve white doves were released in honor of the 12 victims. Organizers said the birds are trained to fly to their homes in Newport News. When the birds flew into the sky, one person called out, "We fly together!"
RELATED: Governor Youngkin orders flags at half-staff to honor victims of Virginia Beach mass shooting
Matt Gayle's mother, Mary Louise Gayle, a Virginia Beach city employee was killed in the mass shooting. Matt attended Wednesday night's vigil.
"I will really want today, the anniversary and the day my mom died to be about her, remembering her and our love for her, what she meant for us and our family," Gayle said. "We still have to reflect today and how she was taken from us and why."
The family of another victim, Ryan Keith Cox, also attended.
"It just means a lot remembering my nephew Ryan Keith Cox. I remember him every day. I just thank God that he's keeping us strong and letting us continue to grow together.," said Ethel Cox, Ryan's uncle.
Mayor Bobby Dyer offered his support to families.
"Four years ago today we had a horrific tragedy that affected the lives of so many people. This is apart of the healing process," Mayor Dyer said.