RICHMOND, Va. -- Friends and families of fallen soldiers, along with Virginia veterans packed the Virginia War Memorial in Richmond on Monday for a Memorial Day Ceremony.
The memorial itself shares the stories of thousands of Virginians who died while serving,
"This is the place where we honor the fallen, from the Bedford Boys and other heroes from World War II to our soldiers lost in the last two decades to the Global War on Terror," Major General Timothy Williams, who spoke at the ceremony, said.
Commonwealth's Memorial Day Ceremony at the Virginia War Memorial 2023
During the ceremony, two high school students were announced Marocchi Scholarship Winners, pledging to join ROTC programs while attending university in-state.
Jenny Calderon. of York County, is one of the scholarship winners, planning to join the Air Force ROTC at the University of Virginia.
Edward McFall, of Newport News, plans to join the Navy ROTC at Virginia Tech.
Speaker Craig Crenshaw, Virginia's Secretary of Veterans and Defense Affairs, reminded attendees that those who were called to service, yet never returned home, have something in common.
"When they made these sacrifices, they were just ordinary individuals who were doing our nation's bidding. Who had families. Families they left behind," Crenshaw said. "So we honor them, and we honor their families."
Governor Glenn Youngkin (R - Virginia) shared a keynote address, sharing the sentiment that although no new names have been added to the Virginia War Memorial thus far this year, each name, no matter the time period, carries weight.
"The memorial has grown and amassed a weight, and a meaning, that speaks to the cost," Youngkin said. "The cost of enduring freedom. Real human lives."
Both Governor Youngkin and Major General Williams asked the crowd, either in service or not, to continue to share the stories of those who sacrificed.
"As we rapidly see our World War II veterans fade away, it becomes more critical to get the word out and for all of us to tell our military story," Major General Williams said. "Our nation's existence may actually depend on it, in terms of building a population that is willing to serve, willing to stand up for our democracy, for our ideals, as well as for our way of life."
"Can we as individuals, can we as Virginians, can we as Americans, live up to their sacrifice?" Youngkin asked. "The answer is, that we must."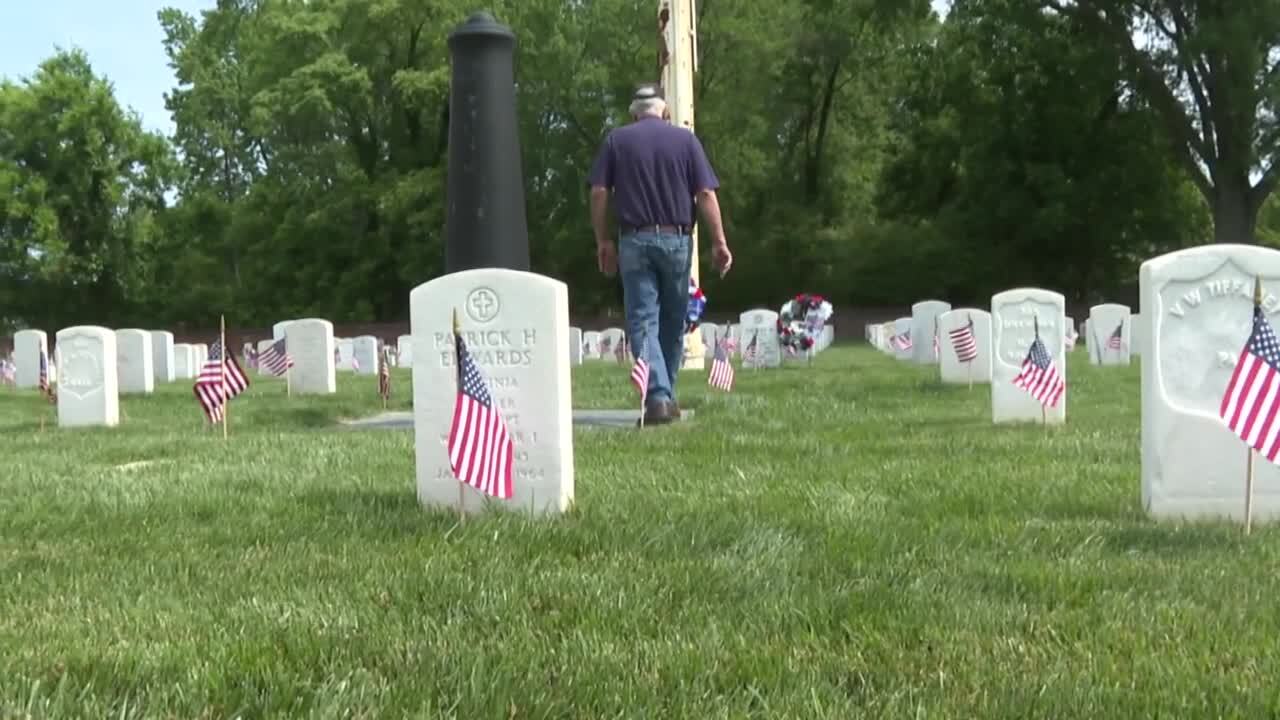 Local News
Honoring fallen soldiers at Seven Pines in Sandston
1:36 PM, May 29, 2023
Depend on CBS 6 News and WTVR.com for in-depth coverage of this important local story. Anyone with more information can email newstips@wtvr.com to send a tip.

EAT IT, VIRGINIA restaurant news and interviews