GENEVA — The World Health Organization has given the go-ahead for emergency use of Moderna's COVID-19 vaccine.
The mRNA vaccine from the U.S. manufacturer joins vaccines from AstraZeneca, Pfizer-BioNTech and Johnson & Johnson in receiving the WHO's emergency use listing.
Similar approvals for China's Sinopharm and Sinovac vaccines are expected in the coming days and weeks, WHO has said.
The greenlight for Moderna's vaccine, announced late Friday, took many months because of delays that WHO faced in getting data from the manufacturer.
Many countries without their own advanced medical regulatory and assessment offices rely on the WHO listing to decide whether to use vaccines. U.N. children's agency UNICEF also uses the listing to deploy vaccines in an emergency like the pandemic.
The announcement, however, wasn't likely to have an immediate impact on supplies of Moderna's vaccine for the developing world. The company struck supply agreements with many rich countries, which will have already received millions of doses.
In a statement Friday, CEO Stephane Bancel said Moderna was "actively participating in discussions with multilateral organizations, such as COVAX, to help protect populations around the world."
He was referring to a U.N.-backed program to ship COVID-19 vaccines to many low- and middle-income countries, based on need.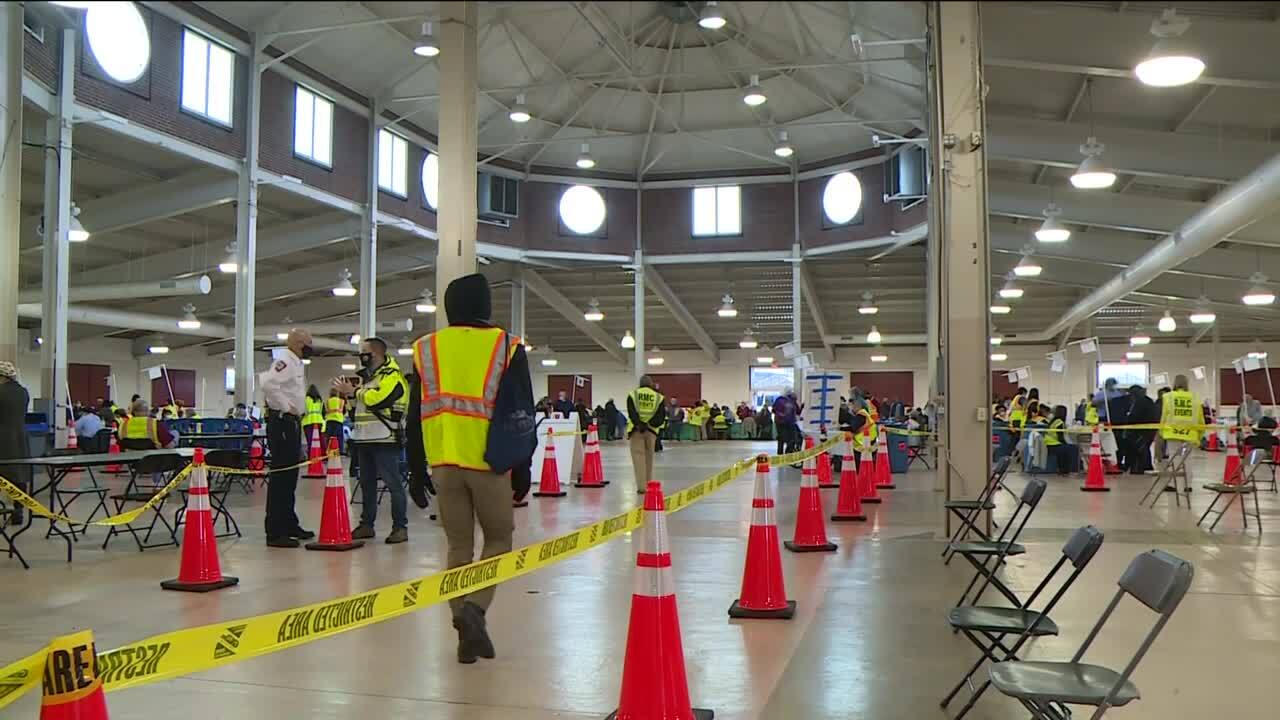 Virginians age 16+ now eligible for COVID-19 vaccine. Register on the Vaccinate Virginia website or call 877-VAX-IN-VA (877-275-8343). You can search for specific vaccines as well as which are available near you via the Vaccine Finder website.
Have You Been Fully Vaccinated?
People are considered fully vaccinated:
2 weeks after their second dose in a 2-dose series, such as the Pfizer or Moderna vaccines, or
2 weeks after a single-dose vaccine, such as Johnson & Johnson's Janssen vaccine
How to Protect Yourself and Others When You've Been Fully Vaccinated
COVID-19 vaccines are effective at protecting you from getting sick. Based on what we know about COVID-19 vaccines, people who have been fully vaccinated can start to do some things that they had stopped doing because of the pandemic.
We're still learning how vaccines will affect the spread of COVID-19. After you've been fully vaccinated against COVID-19, you should keep taking precautions—like wearing a mask, staying 6 feet apart from others, and avoiding crowds and poorly ventilated spaces—in public places until we know more.
These recommendations can help you make decisions about daily activities after you are fully vaccinated. They are not intended for healthcare settings.
Click here for more information from the Virginia Department of Health.