RALEIGH, N.C. — North Carolina has reported another record number of daily COVID-19 cases.
The state Department of Health and Human Services reported Friday there were 19,174 new positive cases, surprassing the previous one-day high set on Thursday. The single-day high before that had been in January 2021.
The recent rapid spread of coronavirus through the contagious omicron variant has prompted long lines at testing sites and some universities to delay student returns for the spring semester.
Duke University is requiring remote learning further into January. And the University of North Carolina at Charlotte says attendance at home sporting events will be limited until Jan. 24.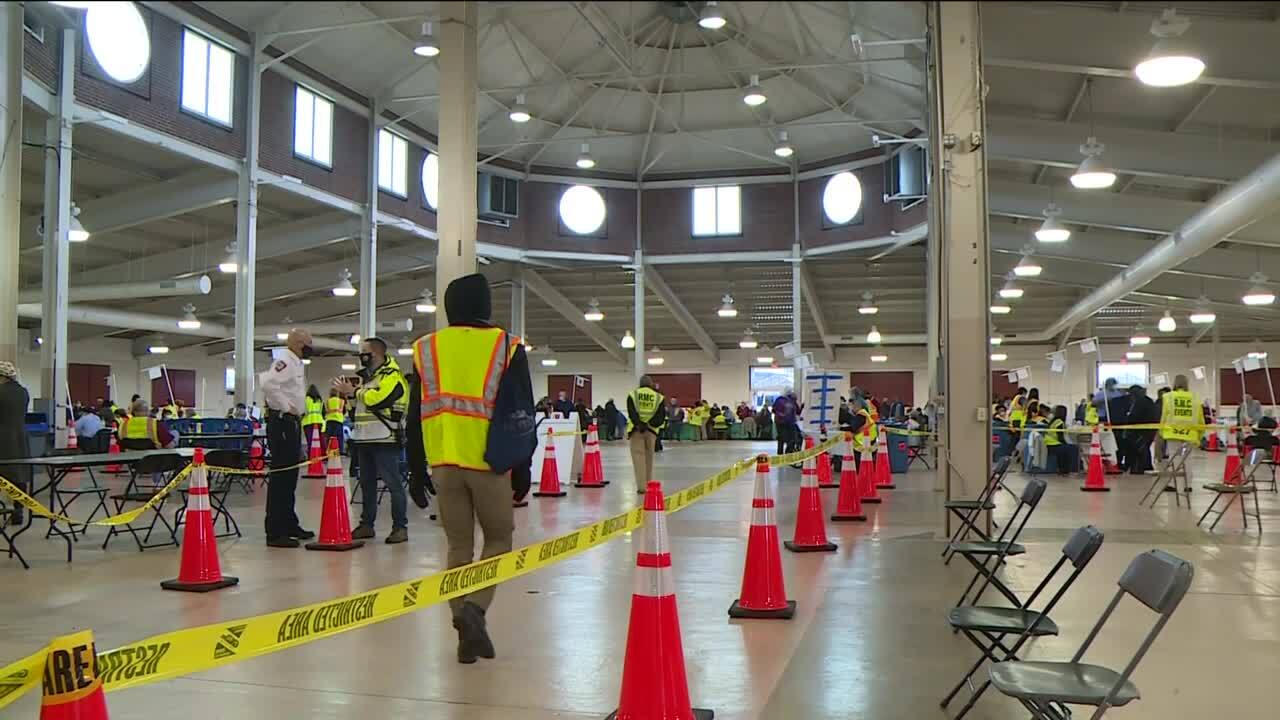 Virginians age 5+ are eligible for COVID-19 vaccine. Go to Vaccine Finder to search for specific vaccines available near you or call 877-VAX-IN-VA (877-275-8343).
Have You Been Fully Vaccinated?
People are considered fully vaccinated:
2 weeks after their second dose in a 2-dose series, such as the Pfizer or Moderna vaccines, or
2 weeks after a single-dose vaccine, such as Johnson & Johnson's Janssen vaccine
How to Protect Yourself and Others When You've Been Fully Vaccinated
COVID-19 vaccines are effective at protecting you from getting sick. Based on what we know about COVID-19 vaccines, people who have been fully vaccinated can start to do some things that they had stopped doing because of the pandemic.
We're still learning how vaccines will affect the spread of COVID-19. After you've been fully vaccinated against COVID-19, you should keep taking precautions—like wearing a mask, staying 6 feet apart from others, and avoiding crowds and poorly ventilated spaces—in public places until we know more.
These recommendations can help you make decisions about daily activities after you are fully vaccinated. They are not intended for healthcare settings.
Click here for more information from the Virginia Department of Health.