LONDON — U.K. Health Secretary Matt Hancock has resigned after breaking social distancing rules with an aide he was allegedly having an affair with.
The tabloid Sun newspaper had run images appearing to show the married Hancock and senior aide Gina Coladangelo kissing in an office at the Department of Health.
Hancock said in his letter of resignation to Prime Minister Boris Johnson that the government owes "it to people who have sacrificed so much in this pandemic to be honest when we have let them down."
Johnson had been facing widespread calls to fire Hancock, who had apologized for breaching social distancing rules. Coladangelo is a friend of Hancock's from their days together at Oxford University and was appointed to his department last year.
The Sun late Friday also published a video of the embrace, which had prompted the main opposition Labour Party to deem his position "hopelessly untenable." Some Conservative lawmakers had also called on Hancock to quit because he wasn't practicing what he has been preaching during the pandemic.
"The last thing I would want is for my private life to distract attention from the single-minded focus that is leading us out of this crisis," Hancock said in his letter of resignation.
"I want to reiterate my apology for breaking the guidance, and apologize to my family and loved ones for putting them through this," he said. "I also need (to) be with my children at this time."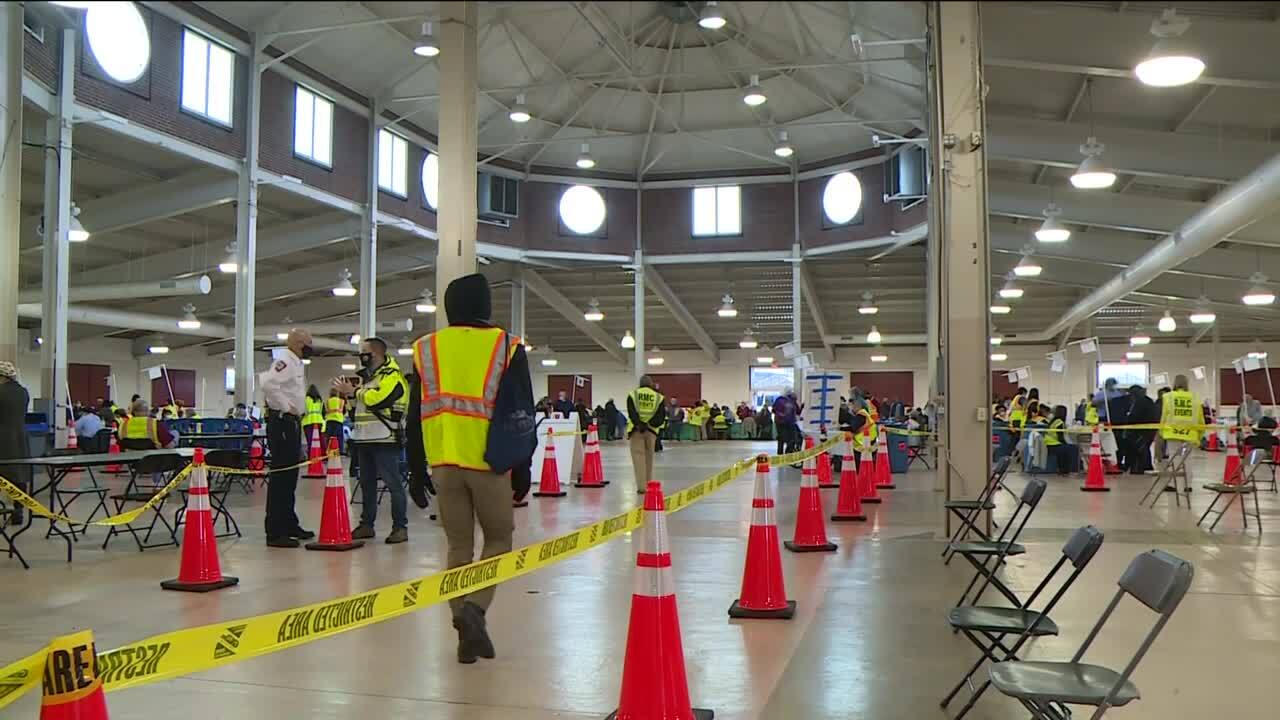 Virginians age 12+ are eligible for COVID-19 vaccine. Pre-registration is no longer required, so go to Vaccine Finder to search for specific vaccines available near you or call 877-VAX-IN-VA (877-275-8343).
Have You Been Fully Vaccinated?
People are considered fully vaccinated:
2 weeks after their second dose in a 2-dose series, such as the Pfizer or Moderna vaccines, or
2 weeks after a single-dose vaccine, such as Johnson & Johnson's Janssen vaccine
How to Protect Yourself and Others When You've Been Fully Vaccinated
COVID-19 vaccines are effective at protecting you from getting sick. Based on what we know about COVID-19 vaccines, people who have been fully vaccinated can start to do some things that they had stopped doing because of the pandemic.
We're still learning how vaccines will affect the spread of COVID-19. After you've been fully vaccinated against COVID-19, you should keep taking precautions—like wearing a mask, staying 6 feet apart from others, and avoiding crowds and poorly ventilated spaces—in public places until we know more.
These recommendations can help you make decisions about daily activities after you are fully vaccinated. They are not intended for healthcare settings.
Click here for more information from the Virginia Department of Health.