ROME — Thousands of demonstrators marched down Rome's Via Veneto and other main streets on Saturday, some clashing with police, to protest a government rule requiring COVID-19 vaccines or negative tests to access workplaces next week.
The certification in Italy, known as a "Green Pass," takes effect on Friday and applies to public and private workplaces.
To obtain one, people must either have had at least one COVID-19 vaccine dose, document recovery from the illness in the last six months or test negative in the previous 48 hours.
Both employees and employers risk fines if they don't comply. Workers in the public sector can be suspended if they show up five times without a Green Pass. This summer, Green Passes were required in Italy to enter museums, theaters, gyms and indoor restaurants, and take long-distance trains and buses or domestic flights.
The protesters held an authorized protest in Piazza Del Popolo. Then some left the vast square and clashed with police as they went to an unauthorized march. Police in helmets and carrying shields and batons blocked them from marching down a street that runs past Premier Mario Draghi's office.
As of Saturday, 80% of those 12 and older have been fully vaccinated in Italy.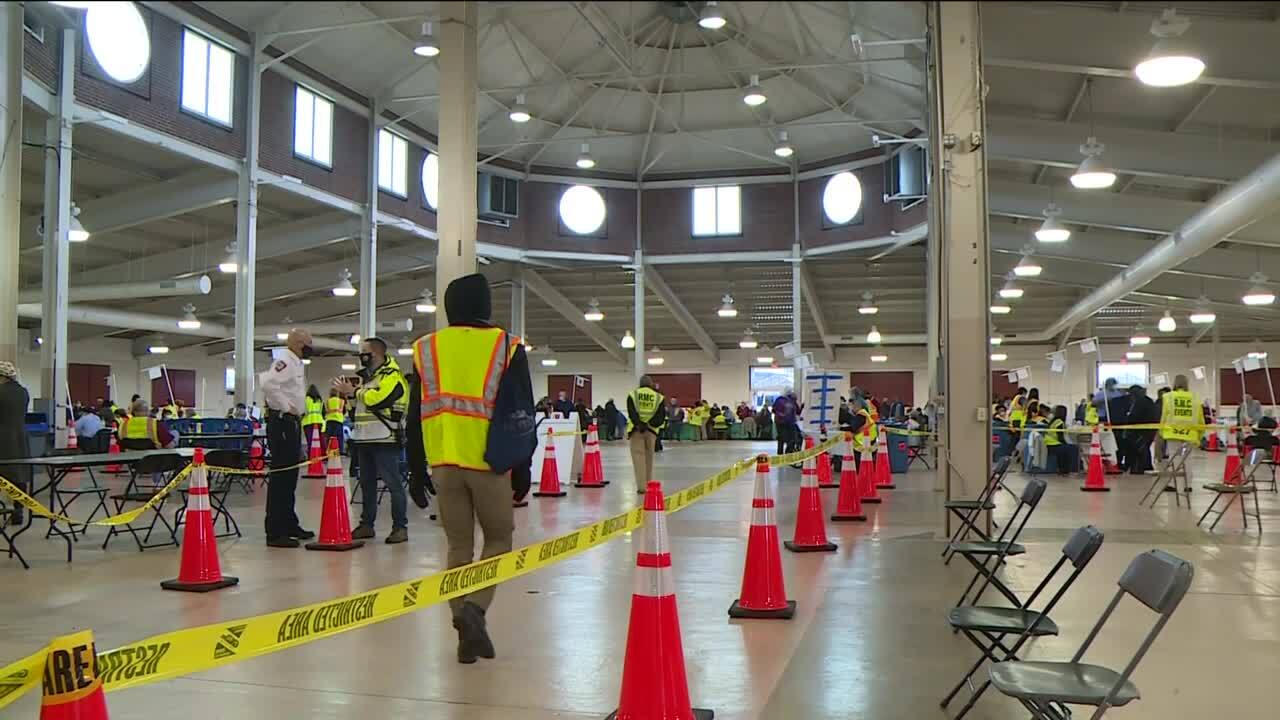 Virginians age 12+ are eligible for COVID-19 vaccine. Pre-registration is no longer required,so go to Vaccine Finderto search for specific vaccines available near you or call 877-VAX-IN-VA (877-275-8343).
Have You Been Fully Vaccinated?
People are considered fully vaccinated:
2 weeks after their second dose in a 2-dose series, such as the Pfizer or Moderna vaccines, or
2 weeks after a single-dose vaccine, such as Johnson & Johnson's Janssen vaccine
How to Protect Yourself and Others When You've Been Fully Vaccinated
COVID-19 vaccines are effective at protecting you from getting sick. Based on what we know about COVID-19 vaccines, people who have been fully vaccinated can start to do some things that they had stopped doing because of the pandemic.
We're still learning how vaccines will affect the spread of COVID-19. After you've been fully vaccinated against COVID-19, you should keep taking precautions—like wearing a mask, staying 6 feet apart from others, and avoiding crowds and poorly ventilated spaces—in public places until we know more.
These recommendations can help you make decisions about daily activities after you are fully vaccinated. They are not intended for healthcare settings.
Click here for more information from the Virginia Department of Health.