AUSTIN, Texas — The Texas Supreme Court has blocked mask mandates ordered by two of the nation's largest counties that defied Republican Gov. Greg Abbott as COVID-19 cases surge and hospitals are stretched thin.
Sunday's order by the state's highest court — which is entirely comprised of elected Republican justices — halts mask requirements that county leaders in Dallas and San Antonio put in place as new infections soar and students begin returning to school. Texas reported more than 11,500 patients hospitalized with the virus Sunday, the most since January.
The ruling is temporary pending a court hearing, though the timing of a final ruling is unclear. Officials in Houston and Austin, as well as public school districts, had also imposed mask mandates despite Abbott prohibiting local governments from reverting back to pandemic restrictions.
White House coronavirus coordinator Jeff Zients said last week that Texas and Florida accounted for nearly 40 percent of new virus hospitalizations nationwide.
The COVID-19 death toll has started soaring again as the delta variant tears through the nation's unvaccinated population and fills up hospitals with patients, many of whom are younger than patients typically were during earlier phases of the pandemic.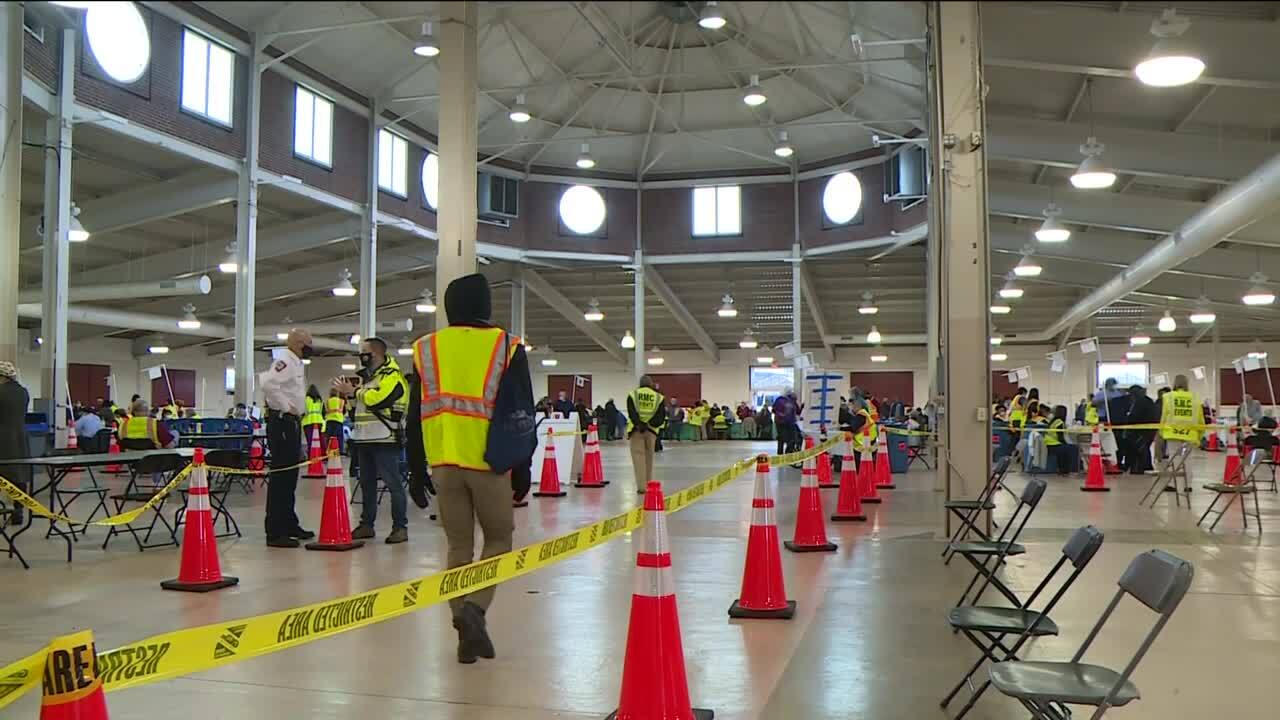 Virginians age 12+ are eligible for COVID-19 vaccine. Pre-registration is no longer required, so go to Vaccine Finder to search for specific vaccines available near you or call 877-VAX-IN-VA (877-275-8343).
Have You Been Fully Vaccinated?
People are considered fully vaccinated:
2 weeks after their second dose in a 2-dose series, such as the Pfizer or Moderna vaccines, or
2 weeks after a single-dose vaccine, such as Johnson & Johnson's Janssen vaccine
How to Protect Yourself and Others When You've Been Fully Vaccinated
COVID-19 vaccines are effective at protecting you from getting sick. Based on what we know about COVID-19 vaccines, people who have been fully vaccinated can start to do some things that they had stopped doing because of the pandemic.
We're still learning how vaccines will affect the spread of COVID-19. After you've been fully vaccinated against COVID-19, you should keep taking precautions—like wearing a mask, staying 6 feet apart from others, and avoiding crowds and poorly ventilated spaces—in public places until we know more.
These recommendations can help you make decisions about daily activities after you are fully vaccinated. They are not intended for healthcare settings.
Click here for more information from the Virginia Department of Health.