MADISON, Wisc. — U.S. states asked the federal government this week to withhold staggering amounts of COVID-19 vaccine amid plummeting demand for the shots, contributing to a growing U.S. stockpile of doses.
From South Carolina to Washington, states are requesting the Biden administration send them only a fraction of what's been allocated to them. The turned-down vaccines amount to hundreds of thousands of doses this week alone, providing a stark illustration of the problem of vaccine hesitancy in the U.S.
More than 150 million Americans — about 57% of the adult population — have received at least one dose of vaccine, but government leaders from the Biden administration down to the city and county level are doing everything they can to persuade the rest of the country to get inoculated.
U.S. Surgeon General Vivek Murthy said Friday that the federal government has dedicated $250 million for community organizations to promote vaccinations, make appointments and provide transportation.
The Biden administration announced this week that if states don't order all the vaccine they've been allotted, the administration will shift the surplus to meet demand in other states.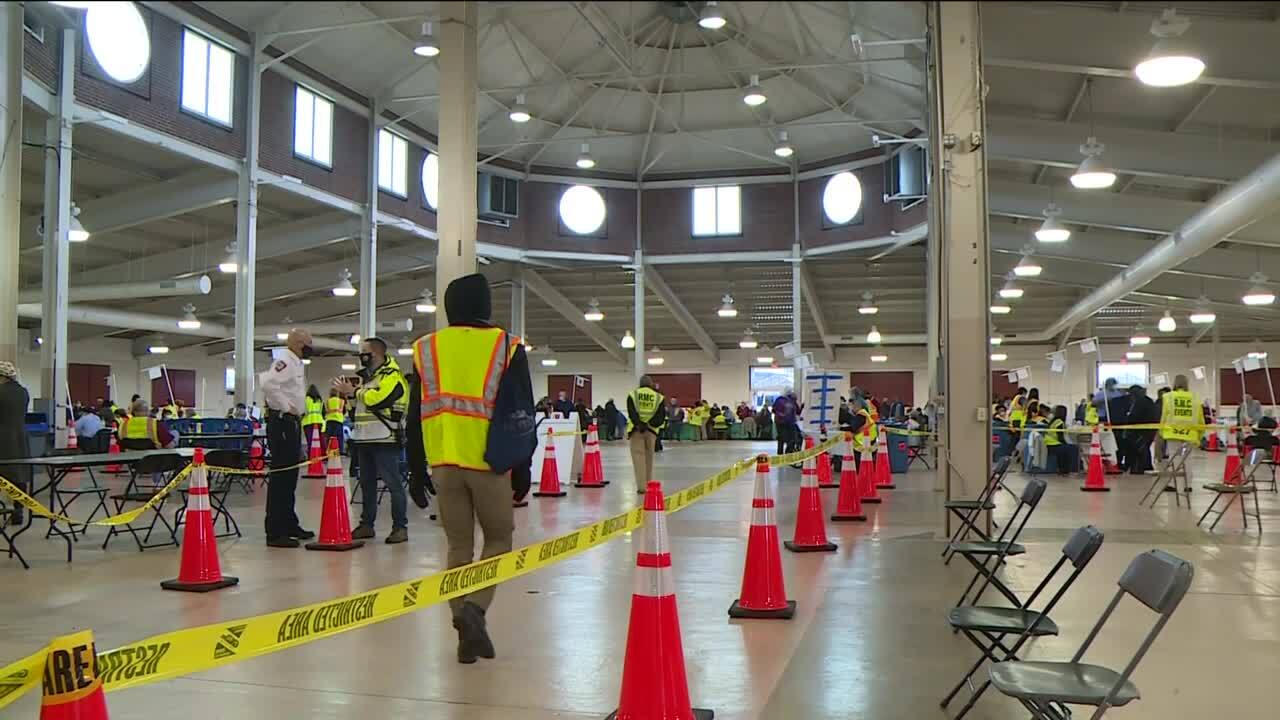 Virginians age 16+ now eligible for COVID-19 vaccine. Register on the Vaccinate Virginia website or call 877-VAX-IN-VA (877-275-8343). You can search for specific vaccines as well as which are available near you via the Vaccine Finder website.
Have You Been Fully Vaccinated?
People are considered fully vaccinated:
2 weeks after their second dose in a 2-dose series, such as the Pfizer or Moderna vaccines, or
2 weeks after a single-dose vaccine, such as Johnson & Johnson's Janssen vaccine
How to Protect Yourself and Others When You've Been Fully Vaccinated
COVID-19 vaccines are effective at protecting you from getting sick. Based on what we know about COVID-19 vaccines, people who have been fully vaccinated can start to do some things that they had stopped doing because of the pandemic.
We're still learning how vaccines will affect the spread of COVID-19. After you've been fully vaccinated against COVID-19, you should keep taking precautions—like wearing a mask, staying 6 feet apart from others, and avoiding crowds and poorly ventilated spaces—in public places until we know more.
These recommendations can help you make decisions about daily activities after you are fully vaccinated. They are not intended for healthcare settings.
Click here for more information from the Virginia Department of Health.