LONDON — Britain's health minister says a fast-spreading coronavirus variant first identified in India is likely to become the dominant strain of the virus in the U.K.
Health officials are conducting door-to-door testing in several areas of the country in an attempt to curb the spread of the variant, which the government has warned could disrupt the U.K.'s reopening plans. Surge vaccinations in key regions are to begin shortly.
Health Secretary Matt Hancock said the new strain, formally known as B.1.617.2, is more transmissible than the U.K.'s dominant strain. He told the BBC "it is likely it will become the dominant variant."
Hancock said scientists had a "high degree of confidence" that current vaccines work against the new variant, and there is no evidence it causes more a severe disease.
The government says it will go ahead with plans to ease lockdown restrictions on Monday. People in England will be able to eat a restaurant meal or drink a beer indoors, go to a movie and visit one another's homes for the first time in months.
But Prime Minister Boris Johnson says that if the variant causes a big surge in cases it could scupper plans to lift all remaining restrictions on June 21.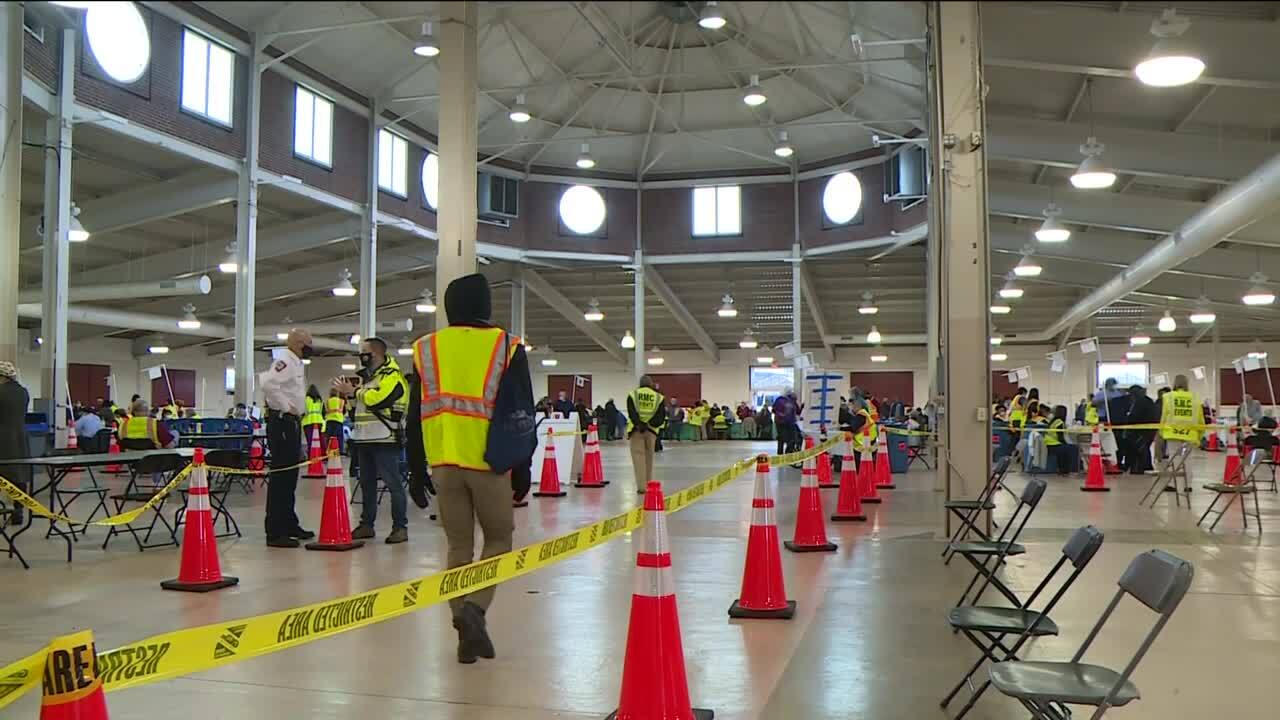 Virginians age 16+ now eligible for COVID-19 vaccine. Register on the Vaccinate Virginia website or call 877-VAX-IN-VA (877-275-8343). You can search for specific vaccines as well as which are available near you via the Vaccine Finder website.
Have You Been Fully Vaccinated?
People are considered fully vaccinated:
2 weeks after their second dose in a 2-dose series, such as the Pfizer or Moderna vaccines, or
2 weeks after a single-dose vaccine, such as Johnson & Johnson's Janssen vaccine
How to Protect Yourself and Others When You've Been Fully Vaccinated
COVID-19 vaccines are effective at protecting you from getting sick. Based on what we know about COVID-19 vaccines, people who have been fully vaccinated can start to do some things that they had stopped doing because of the pandemic.
We're still learning how vaccines will affect the spread of COVID-19. After you've been fully vaccinated against COVID-19, you should keep taking precautions—like wearing a mask, staying 6 feet apart from others, and avoiding crowds and poorly ventilated spaces—in public places until we know more.
These recommendations can help you make decisions about daily activities after you are fully vaccinated. They are not intended for healthcare settings.
Click here for more information from the Virginia Department of Health.