WASHINGTON — With vaccination rates lagging in red states, Republican leaders have begun stepping up efforts to persuade their supporters to get the shot, at times combating misinformation spread by some of their own.
The message is that vaccines are safe and effective, representing a triumph of science and President Donald Trump's Operation Warp Speed rather than government overreach.
Mississippi has the lowest vaccination rate in the U.S., with less than 31% of its population receiving at least one anti-coronavirus shot.
Alabama, Louisiana, Idaho and Wyoming are the next four, according to an Associated Press analysis of Centers for Disease Control and Prevention data.
Those states vote reliably Republican in presidential races. So Republican leaders are stepping up efforts to persuade their supporters to get the shot, at times combating misinformation.
The five states with the highest vaccination rates backed Democrat Joe Biden in November. New Hampshire leads the nation with 60% of its population receiving at least one dose, followed by Massachusetts, Vermont, Connecticut and Maine.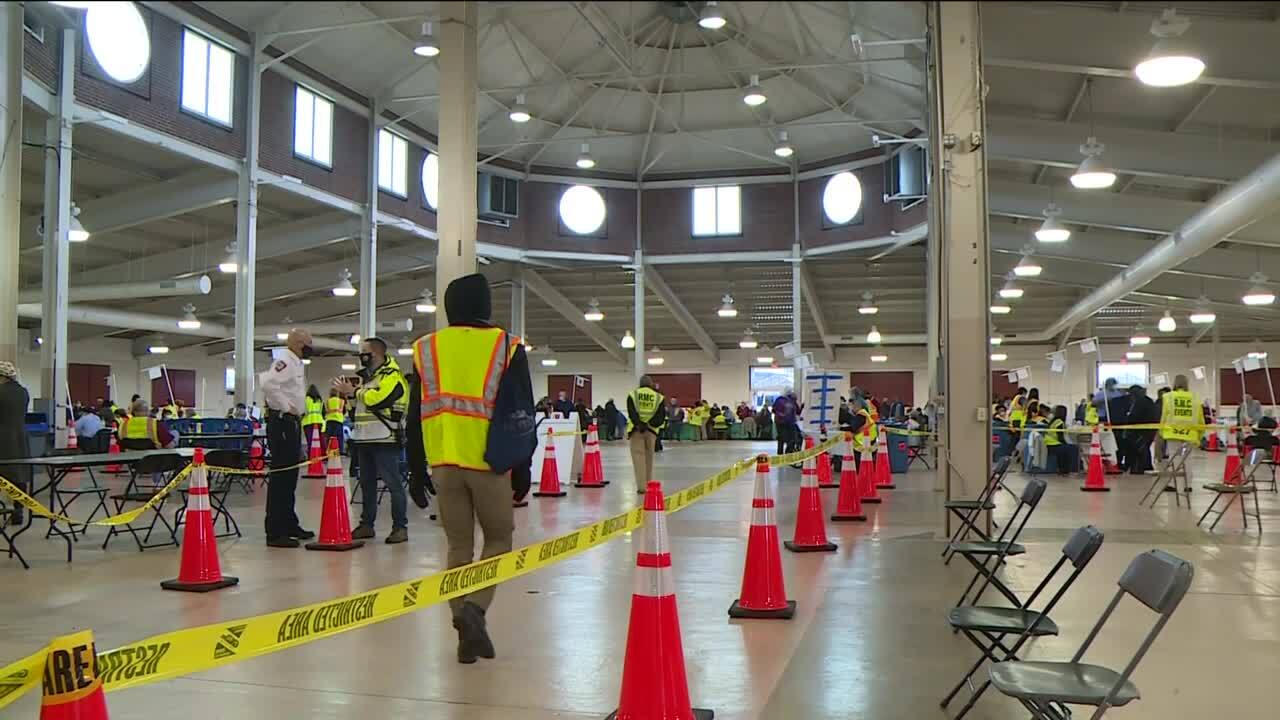 Virginians age 16+ now eligible for COVID-19 vaccine. Register on the Vaccinate Virginia website or call 877-VAX-IN-VA (877-275-8343). You can search for specific vaccines as well as which are available near you via the Vaccine Finder website.
Have You Been Fully Vaccinated?
People are considered fully vaccinated:
2 weeks after their second dose in a 2-dose series, such as the Pfizer or Moderna vaccines, or
2 weeks after a single-dose vaccine, such as Johnson & Johnson's Janssen vaccine
How to Protect Yourself and Others When You've Been Fully Vaccinated
COVID-19 vaccines are effective at protecting you from getting sick. Based on what we know about COVID-19 vaccines, people who have been fully vaccinated can start to do some things that they had stopped doing because of the pandemic.
We're still learning how vaccines will affect the spread of COVID-19. After you've been fully vaccinated against COVID-19, you should keep taking precautions—like wearing a mask, staying 6 feet apart from others, and avoiding crowds and poorly ventilated spaces—in public places until we know more.
These recommendations can help you make decisions about daily activities after you are fully vaccinated. They are not intended for healthcare settings.
Click here for more information from the Virginia Department of Health.