SACRAMENTO, Calif. — The owner of a Northern California bar was arrested on suspicion of selling made-to-order fake COVID-19 vaccination cards to several undercover state agents for $20 each in what officials said Friday is the first such foiled operation they are aware of nationwide.
The plainclothes agents from California's Department of Alcoholic Beverage Control were told to write their names and birthdates on Post-it notes. They say bar employees cut the cards, filled out the identifying information and bogus vaccination dates, then laminated the finished product.
Vaccination cards are being used in some places as a pass for people to attend large gatherings. The European Union is considering allowing in tourists who can prove they have been vaccinated.
Acting on an an anonymous tip from the San Joaquin County Sheriff's office, four undercover agents went to Old Corner Saloon in the town of Clements several times in April and bought four fake laminated vaccination cards, officials said.
They returned to the small-town bar this week and arrested the bar's owner. Agents say they found another two completed cards and 30 additional blank cards along with a laminator and cutting device.
It wasn't immediately known if the bar owner, Todd Anderson, has an attorney who can speak on his behalf. No one answered the phone at the bar Friday.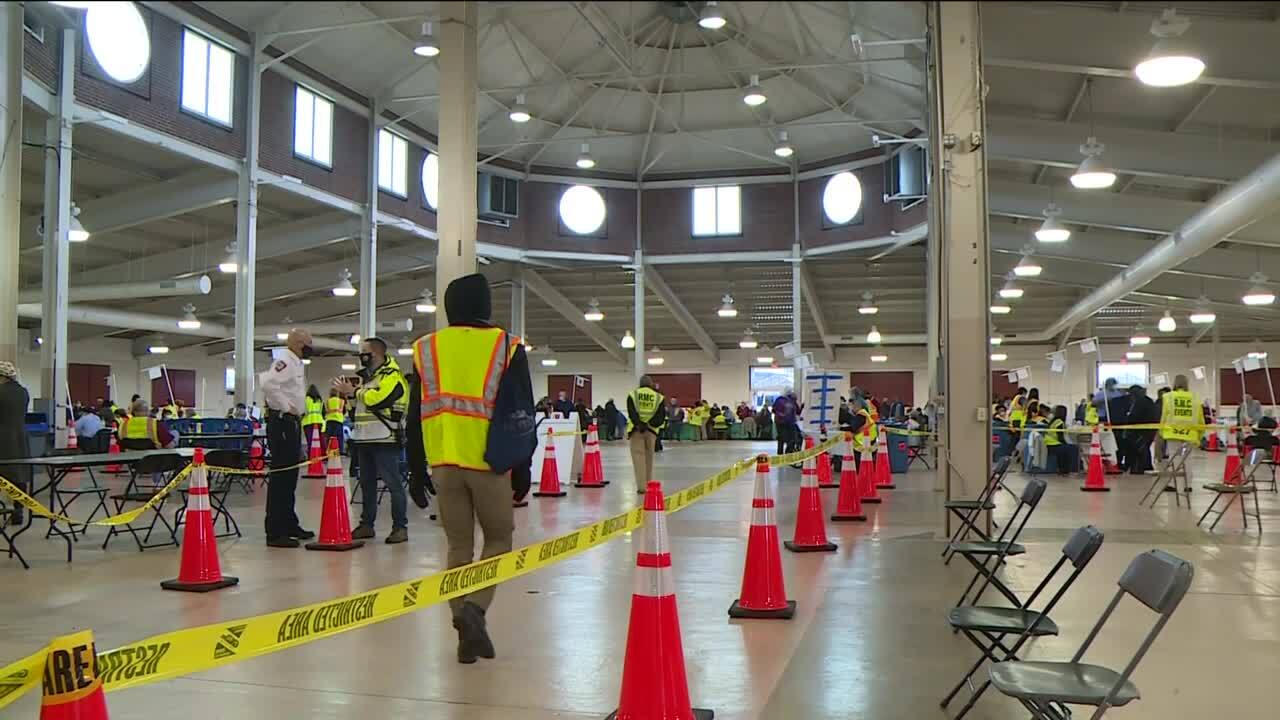 Virginians age 16+ now eligible for COVID-19 vaccine. Register on the Vaccinate Virginia website or call 877-VAX-IN-VA (877-275-8343). You can search for specific vaccines as well as which are available near you via the Vaccine Finder website.
Have You Been Fully Vaccinated?
People are considered fully vaccinated:
2 weeks after their second dose in a 2-dose series, such as the Pfizer or Moderna vaccines, or
2 weeks after a single-dose vaccine, such as Johnson & Johnson's Janssen vaccine
How to Protect Yourself and Others When You've Been Fully Vaccinated
COVID-19 vaccines are effective at protecting you from getting sick. Based on what we know about COVID-19 vaccines, people who have been fully vaccinated can start to do some things that they had stopped doing because of the pandemic.
We're still learning how vaccines will affect the spread of COVID-19. After you've been fully vaccinated against COVID-19, you should keep taking precautions—like wearing a mask, staying 6 feet apart from others, and avoiding crowds and poorly ventilated spaces—in public places until we know more.
These recommendations can help you make decisions about daily activities after you are fully vaccinated. They are not intended for healthcare settings.
Click here for more information from the Virginia Department of Health.