TORONTO — The Public Health Agency of Canada says two travelers who arrived in Toronto from the U.S. have been fined close to CDN$20,000 (US$16,029.37) for providing fake COVID-19 proof of vaccination documents and lying about pre-departure tests.
The pair also didn't comply with requirements to stay at a government-authorized hotel or to get tested upon arrival, the agency said in a new release Friday.
The travelers arrived last week and were handed four fines totaling CND $19,720 ( US$15,804.96) each.
"For all travelers coming to Canada, it is important to be informed and to plan in advance," the release said. "It is the traveler's responsibility to ensure they are eligible to enter Canada and that they meet all of the mandatory requirements."
Canada eased quarantine requirements on July 5 for fully vaccinated Canadians and foreign nationals with an exemption to enter the country, but they must upload their proof of vaccination documents to the ArriveCAN app before entry.
Those who are not fully vaccinated are still required to stay for three days at a government-approved hotel, quarantine for 14 days and undergo tests pre-departure, post-arrival and eight days later.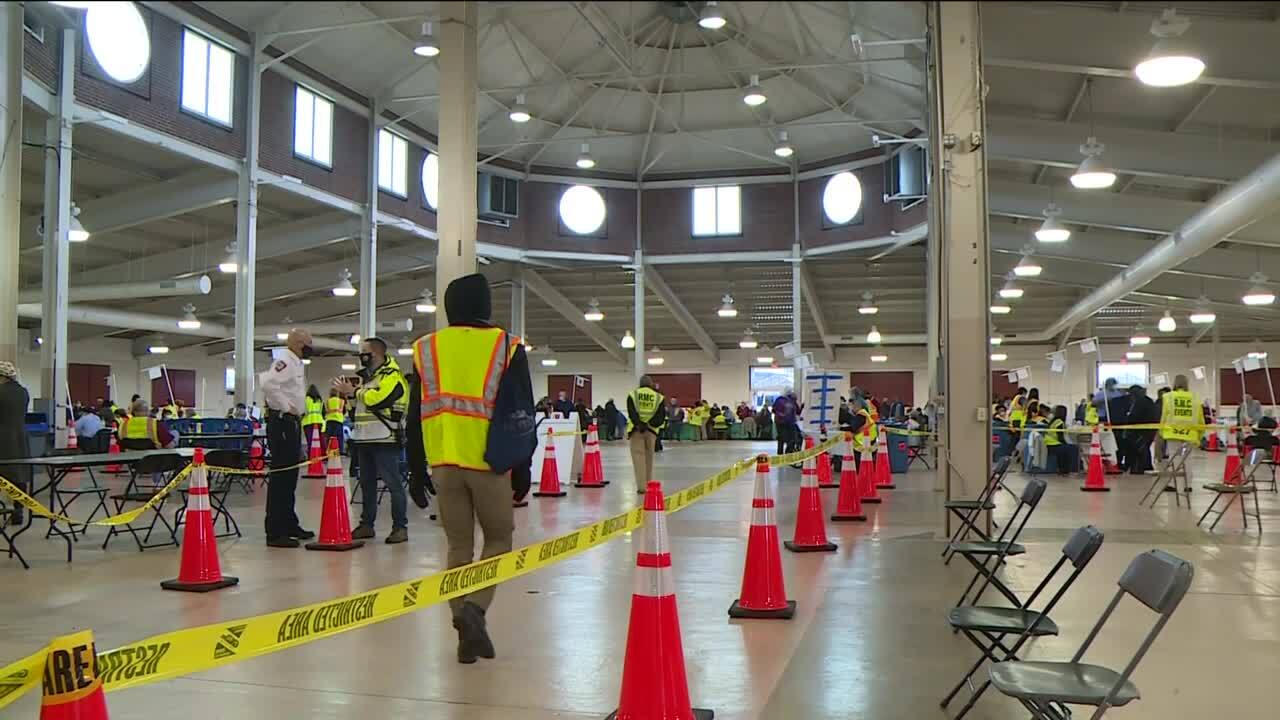 Virginians age 12+ are eligible for COVID-19 vaccine. Pre-registration is no longer required, so go to Vaccine Finder to search for specific vaccines available near you or call 877-VAX-IN-VA (877-275-8343).
Have You Been Fully Vaccinated?
People are considered fully vaccinated:
2 weeks after their second dose in a 2-dose series, such as the Pfizer or Moderna vaccines, or
2 weeks after a single-dose vaccine, such as Johnson & Johnson's Janssen vaccine
How to Protect Yourself and Others When You've Been Fully Vaccinated
COVID-19 vaccines are effective at protecting you from getting sick. Based on what we know about COVID-19 vaccines, people who have been fully vaccinated can start to do some things that they had stopped doing because of the pandemic.
We're still learning how vaccines will affect the spread of COVID-19. After you've been fully vaccinated against COVID-19, you should keep taking precautions—like wearing a mask, staying 6 feet apart from others, and avoiding crowds and poorly ventilated spaces—in public places until we know more.
These recommendations can help you make decisions about daily activities after you are fully vaccinated. They are not intended for healthcare settings.
Click here for more information from the Virginia Department of Health.