LONDON — Britain is deploying public health officials, supported by the army, to distribute coronavirus tests door-to-door in two northern England towns to help contain a fast-spreading variant that threatens lockdown-easing plans.
Cases of a strain first identified in India have more than doubled in a week. Government scientific advisers say the variant is likely more transmissible than the U.K.'s dominant strain, though it's unclear by how much.
Prime Minister Boris Johnson has warned that the variant "could be a serious disruption to our progress." He says the next stage of lockdown-easing measures will take place as planned on Monday but warned the variant might delay plans to lift all restrictions on June 21.
Labour Party lawmaker Yvette Cooper said the government had not barred visitors arriving from India until April 23, a decision that let in "many hundreds of new variant cases."
More than two-thirds of British adults have received a first dose of a coronavirus vaccine and 37% have had both doses. The government is shortening the gap between doses for people over 50 from 12 to eight weeks in a bid to give them more protection.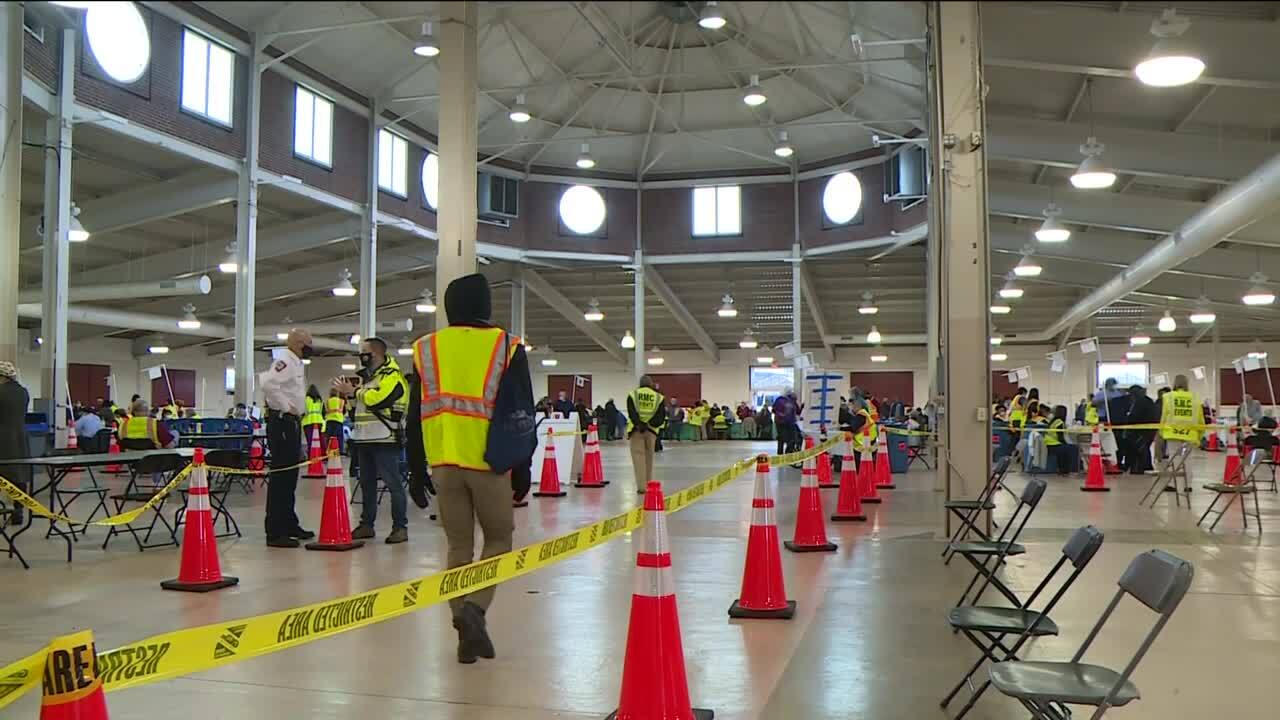 Virginians age 16+ now eligible for COVID-19 vaccine. Register on the Vaccinate Virginia website or call 877-VAX-IN-VA (877-275-8343). You can search for specific vaccines as well as which are available near you via the Vaccine Finder website.
Have You Been Fully Vaccinated?
People are considered fully vaccinated:
2 weeks after their second dose in a 2-dose series, such as the Pfizer or Moderna vaccines, or
2 weeks after a single-dose vaccine, such as Johnson & Johnson's Janssen vaccine
How to Protect Yourself and Others When You've Been Fully Vaccinated
COVID-19 vaccines are effective at protecting you from getting sick. Based on what we know about COVID-19 vaccines, people who have been fully vaccinated can start to do some things that they had stopped doing because of the pandemic.
We're still learning how vaccines will affect the spread of COVID-19. After you've been fully vaccinated against COVID-19, you should keep taking precautions—like wearing a mask, staying 6 feet apart from others, and avoiding crowds and poorly ventilated spaces—in public places until we know more.
These recommendations can help you make decisions about daily activities after you are fully vaccinated. They are not intended for healthcare settings.
Click here for more information from the Virginia Department of Health.