SAO PAULO — Brazil's President Jair Bolsonaro led a throng of motorcyclist supporters through the streets of Sao Paulo on Saturday and got hit with a fine for failure to wear a mask.
Sao Paulo's state government press office said a fine — equivalent to about $110 — would be imposed for violation of a rule that has required masks in public places since May 2020.
Bolsonaro's office did not immediately respond to a request for comment. Bolsonaro, who tested positivie for the coronavirus last year, also was fined for failure to wear a mask during a rally with supporters in May in the northeastern state of Maranhao.
The conservative president waved to the crowd from his motorcycle and later spoke from atop a sound truck to helmeted but largely maskless backers. They cheered and chanted while he insisted that masks were useless for those already vaccinated — an assertion disputed by most public health experts.
Vaccines are designed chiefly to protect recipients from getting sick, not necessarily from being infected. While studies show many vaccines reduce viral load and likely spread, not all varieties have been fully studied.
Less than 12% of Brazil's population has received both doses of a COVID-19 vaccine, according to the Ministry of Health.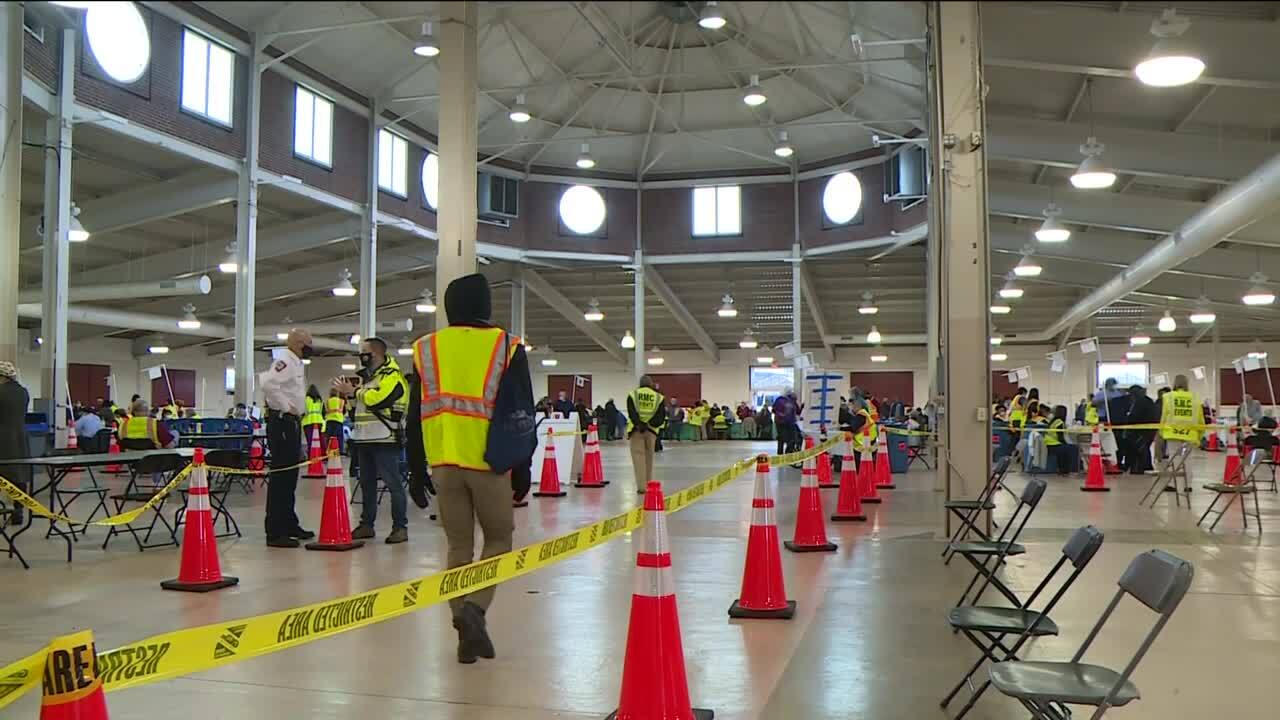 Virginians age 12+ are eligible for COVID-19 vaccine. Pre-registration is no longer required,so go to Vaccine Finderto search for specific vaccines available near you or call 877-VAX-IN-VA (877-275-8343).
Have You Been Fully Vaccinated?
People are considered fully vaccinated:
2 weeks after their second dose in a 2-dose series, such as the Pfizer or Moderna vaccines, or
2 weeks after a single-dose vaccine, such as Johnson & Johnson's Janssen vaccine
How to Protect Yourself and Others When You've Been Fully Vaccinated
COVID-19 vaccines are effective at protecting you from getting sick. Based on what we know about COVID-19 vaccines, people who have been fully vaccinated can start to do some things that they had stopped doing because of the pandemic.
We're still learning how vaccines will affect the spread of COVID-19. After you've been fully vaccinated against COVID-19, you should keep taking precautions—like wearing a mask, staying 6 feet apart from others, and avoiding crowds and poorly ventilated spaces—in public places until we know more.
These recommendations can help you make decisions about daily activities after you are fully vaccinated. They are not intended for healthcare settings.
Click here for more information from the Virginia Department of Health.