MONTGOMERY, Ala. — Alabama Gov. Kay Ivey on Friday issued a state of emergency as state hospitals face a surge in COVID-19 cases, an order that came the same day the state tied a record low for available intensive care unit beds.
Ivey issued a limited state of emergency aimed at giving medical providers flexibility on staffing and capacity decisions and easier shipment of emergency equipment and supplies. The Republican governor stressed she would not be issuing any closure orders or mask mandates.
"I want to be abundantly clear: there will be absolutely no statewide mandates, closures or the like. This state of emergency is strategically targeted at removing bureaucracy and cutting red tape wherever we can to allow our doctors, nurses and hospital staff to treat patients that come through their doors," Ivey said in a statement.
The order came as medical providers described a "tidal wave" of COVID-19 cases that is putting severe stress on Alabama hospitals. The state on Friday tied the record low for available intensive care unit beds with just 39 vacant beds statewide, said Dr. Don Williamson, the former state health officer who now heads the Alabama Hospital Association.
"The system is slowly becoming overwhelmed," Williamson said.
Of the state's 1,567 intensive care unit beds, 689 are filled with COVID-19 patients and just 39 are empty.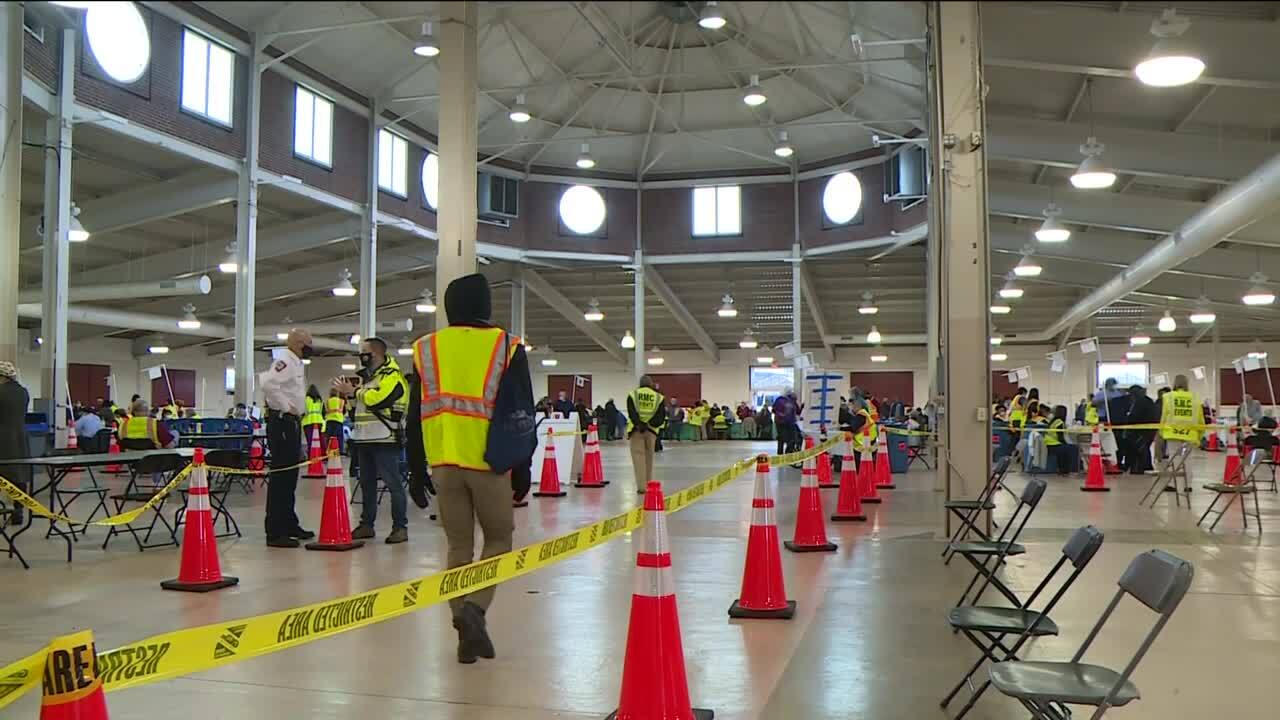 Virginians age 12+ are eligible for COVID-19 vaccine. Pre-registration is no longer required, so go to Vaccine Finder to search for specific vaccines available near you or call 877-VAX-IN-VA (877-275-8343).
Have You Been Fully Vaccinated?
People are considered fully vaccinated:
2 weeks after their second dose in a 2-dose series, such as the Pfizer or Moderna vaccines, or
2 weeks after a single-dose vaccine, such as Johnson & Johnson's Janssen vaccine
How to Protect Yourself and Others When You've Been Fully Vaccinated
COVID-19 vaccines are effective at protecting you from getting sick. Based on what we know about COVID-19 vaccines, people who have been fully vaccinated can start to do some things that they had stopped doing because of the pandemic.
We're still learning how vaccines will affect the spread of COVID-19. After you've been fully vaccinated against COVID-19, you should keep taking precautions—like wearing a mask, staying 6 feet apart from others, and avoiding crowds and poorly ventilated spaces—in public places until we know more.
These recommendations can help you make decisions about daily activities after you are fully vaccinated. They are not intended for healthcare settings.
Click here for more information from the Virginia Department of Health.