Three Alaska hospitals have now instituted crisis protocols that would allow them to ration care if needed as the state recorded the worst COVID-19 diagnosis rates in the U.S. in recent days.
According to data collected by Johns Hopkins University Center for Systems Science and Engineering, one person in every 84 in Alaska was diagnosed with COVID-19 from Sept. 22 to 29. The next highest rate was one in every 164 people in West Virginia.
Fairbanks Memorial Hospital activated the protocol Friday because of a critical shortage of bed capacity and staffing, along with the inability to transfer patients to other facilities. Two other Alaska hospitals, in Anchorage and Bethel, have invoked the same protocol.
Fairbanks Chief Medical Officer Dr. Angelique Ramirez said the decision to move to crisis standards was because of many factors, including community spread caused by the low vaccination rates and a high number of patients waiting to be admitted.
Statewide, 60% of eligible Alaskans are fully vaccinated. The Fairbanks North Star Borough is the third-worst region for vaccination rates in Alaska, with just under 52% of eligible residents vaccinated.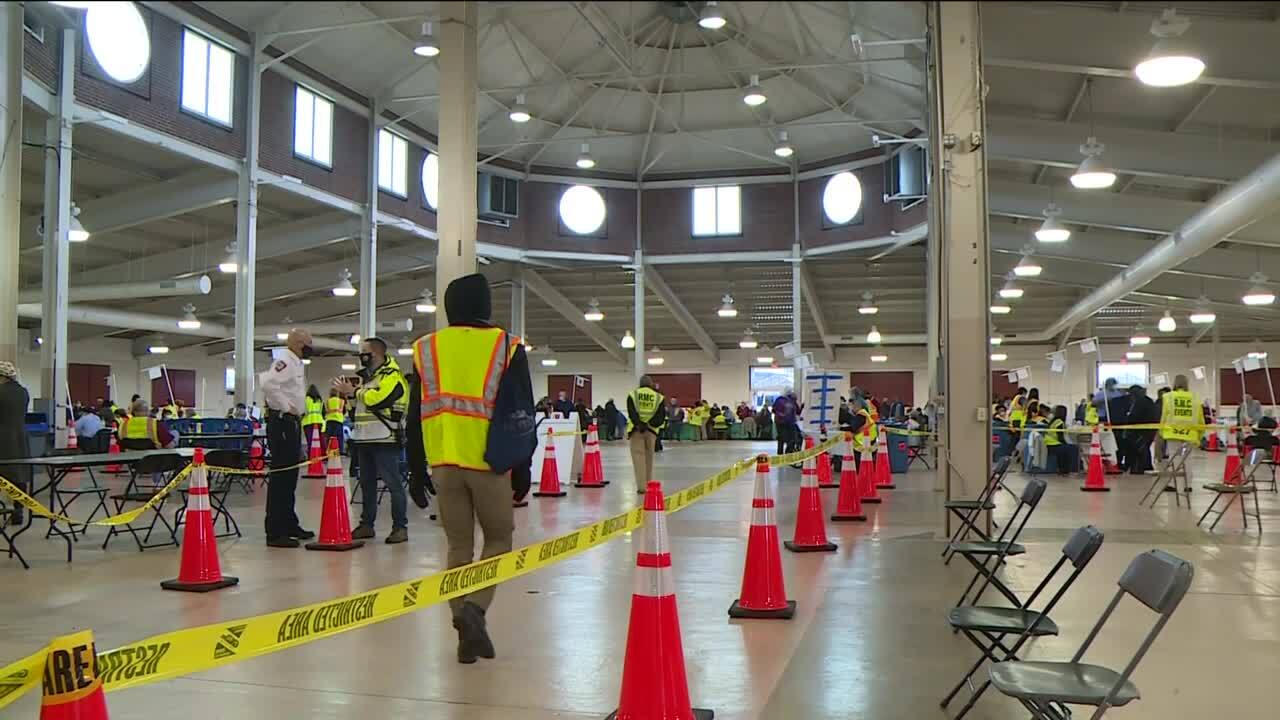 Virginians age 12+ are eligible for COVID-19 vaccine. Pre-registration is no longer required,so go to Vaccine Finderto search for specific vaccines available near you or call 877-VAX-IN-VA (877-275-8343).
Have You Been Fully Vaccinated?
People are considered fully vaccinated:
2 weeks after their second dose in a 2-dose series, such as the Pfizer or Moderna vaccines, or
2 weeks after a single-dose vaccine, such as Johnson & Johnson's Janssen vaccine
How to Protect Yourself and Others When You've Been Fully Vaccinated
COVID-19 vaccines are effective at protecting you from getting sick. Based on what we know about COVID-19 vaccines, people who have been fully vaccinated can start to do some things that they had stopped doing because of the pandemic.
We're still learning how vaccines will affect the spread of COVID-19. After you've been fully vaccinated against COVID-19, you should keep taking precautions—like wearing a mask, staying 6 feet apart from others, and avoiding crowds and poorly ventilated spaces—in public places until we know more.
These recommendations can help you make decisions about daily activities after you are fully vaccinated. They are not intended for healthcare settings.
Click here for more information from the Virginia Department of Health.