RICHMOND, Va. -- Michael Kite loves being in the cab of an 18-wheeler. When asked how he feels behind the wheel, his response is this: "On top of the world."
He's no stranger to spending time on the road working to get his Commercial Driver's License (CDL).
He was a truck driver about 20 years ago.
"Twenty years ago, my test was nothing like it is now," Kite said. "Even the driving test is a lot more rigorous than it was 20 years ago. The written test is a lot more rigorous."
In early June, after several thousand dollars and weeks' worth of training, he passed the test to get his CDL for the second time.
Then, a few weeks later, he checked his mailbox.
"Just recently, I received this letter in the mail from the DMV and thought, 'What is this?'," Kite said. "I immediately thought this has to be some kind of mistake, and it's saying that the third-party test that I went through, that was approved by DMV, may have improperly administered your CDL test, in accordance with the Virginia Code."
The notice said Kite would have to take the test to get his CDL again within the next 30 days.
He's not the only one who got the notice, he said.
"Come to find out, there's like 350 of us who got the same letter in the mail over the past six months or so. They're recalling everybody to pull them off the road, out of their jobs, to come back and relearn, retest," he said.
According to the Department of Motor Vehicles, the department received information that 5 Star CDL Training, a third-party tester where Kite was trained and tested, may have not been properly administering CDL knowledge or skills tests.
An investigation, including an audit conducted jointly with the Federal Motor Carrier Safety Administration (FMCSA), found that 5 Star personnel were "not administering these tests as required by state and federal law and, in some cases, were passing some applicants whose performance did not warrant a passing score."
"In fact," wrote Brandy Brubaker, the Director of Communications with Virginia DMV, "some of these applicants had made driving errors during the test that should've resulted in an automatic failure (e.g., striking an object in the test course roadway)."
Management with 5 Star would not comment on the investigation at this time but told CBS 6 they made personnel changes immediately after the investigation began in April, before Kite even started his training.
"I didn't go through the class with the instructor that was questionable," Kite said. "I feel that my instructor was thorough. Very, very thorough with what they did."
"Virginia's third-party testing program is regulated by federal law, which requires all states to take immediate remedial action against a testing program for failing to comply with the requirements of the program," Brubaker wrote.
"Because of the very serious safety concerns related to the operation of commercial motor vehicles by drivers who have not been adequately tested, DMV is asking drivers who tested with 5 Star after October 1, 2022, to retake the tests with a DMV examiner to demonstrate they have the required knowledge and skills to safely operate a commercial motor vehicle on our roads."
Kite said that will be costly.
"As a new employee, someone who just graduated and went to work somewhere, you get this letter that says your license is going to be canceled in 30 days or else. How do you go to your boss your first week of employment and say, 'Hey boss, my license is going to be suspended in 30 days if I don't go do this retest?' You're not going to have a job," Kite said.
The company said it was trying to help drivers who may have been impacted by the investigation, offering to completely cover costs for any retraining and retesting, hoping to make sure students can be retested as quickly as possible.
Kite said is one of the students returning to retrain and retest.
"It was a really good, thorough process. They have a saying, 'Trust the process.' And you really do trust the process," Kite said.
Brubaker said the DMV extended weekend testing hours, established an additional temporary testing site, and dedicated a specific individual person customers may contact to assist.
Customers who would like assistance making an appointment to take the CDL knowledge test may email vadmvappts@dmv.virignia.gov. To schedule a CDL road skills test, they may contact Robert Thomas at 804-366-8420.
Depend on CBS 6 News and WTVR.com for in-depth coverage of this important local story. Anyone with more information can email newstips@wtvr.com to send a tip.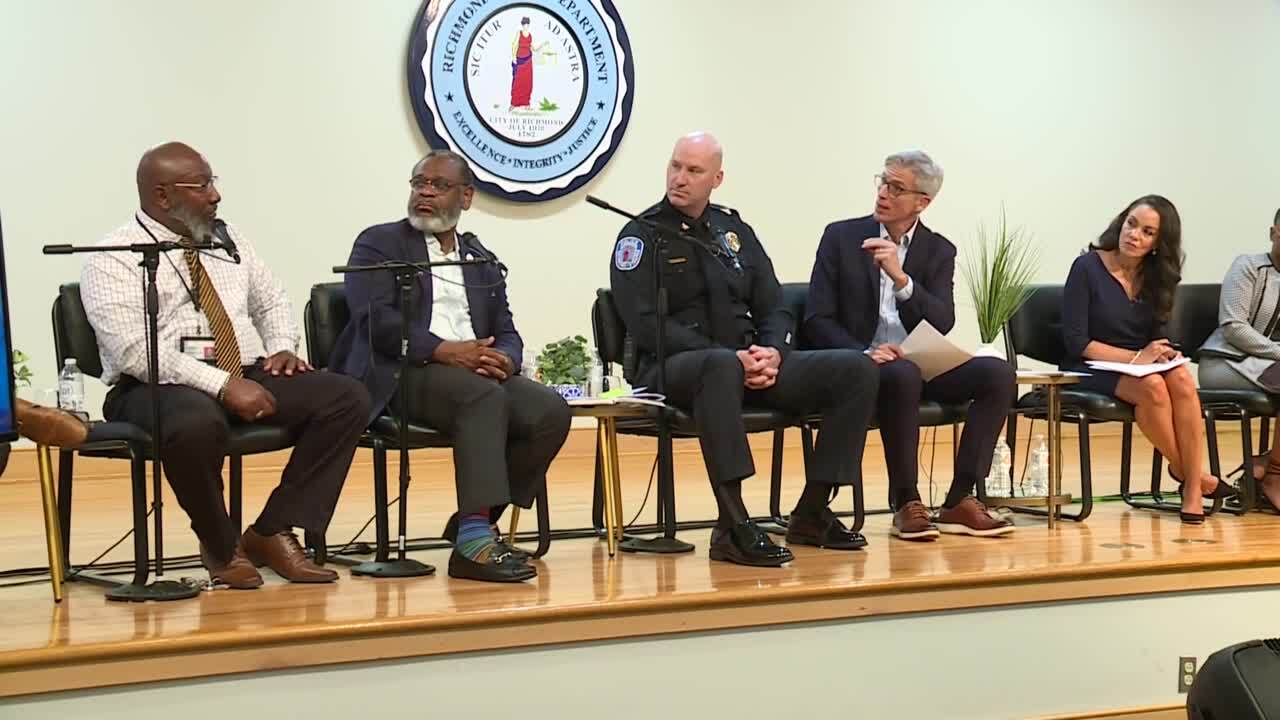 Local News
Watch replay of STOP the Violence Town Hall
2:37 PM, Jul 07, 2023
EAT IT, VIRGINIA restaurant news and interviews