RICHMOND, Va. -- From a student shot at a bus stop in September to a mass shooting at a high school graduation ceremony, causing the school year to come to an abrupt close in June, Richmond has seen a school year marred by violence.
"Our schools, right now, unfortunately, are just not safe," Richmond School Board member Jonathan Young, who represents the 4th District, said.
In an effort to address violence, Richmond Schools Superintendent Jason Kamras and several other safety staff will present a "15-Point Plan for Care and Safety Improvements and Enhancements" at Monday night's school board meeting.
The recommended changes include hiring 25 new mental health professionals and about a dozen new safety staff members, including six new "School Support Aides," who would assist with morning arrivals and afternoon dismissals, supervising designated areas in school buildings.
The idea for the aides, according to the presentation, was "borne out of our experience at Wythe where students would at times leave the building unnoticed, given the large number of exits and limited monitoring personnel."
Another recommendation, based in part on the proposal put forth earlier this year by Young, would include a pilot change to the district's Student Cell Phone Policy.
"At one point, the principal of what then constituted as the largest school in the city of Richmond shared with me that 80% of all the problems that originated in her building, pertaining to discipline, was because of cell phones," Young shared. "We now have thousands and thousands of alerts called 'Gaggle' alerts. And these are online threats that our team identifies in our buildings. When the students are on their own devices, unfortunately, the number of threats is increased exponentially."
Two high schools and two middle schools would utilize magnetized phone pouches that would be locked throughout the school day and unlocked toward dismissal.
Hopewell City Schools started the same program last year and called the move a success.
"There was kind of a pattern of students coordinating either fights themselves or just when fights were going to happen and there's an audience, which kind of is fuel to the fire and gets kids more involved in doing that and feeling the pressure to fight," Byron Davis, a spokesperson for Hopewell City Public Schools, said. "That piece has kind of been eliminated."
Young said the pilot program would not only help limit violence incited by social media conversations but would also help students across grade levels dealing with mental health issues caused by social media.
"We are, every year, having to conduct, every year, hundreds of suicide assessment threats. Often this pertains to the worst kinds of vicious cyberbullying," Young said.
Other major recommendations include increasing the number of seats available in Richmond's Alternative School and an annual external review by Richmond Police, Fire, and EMS.
Per the new recommendations, Gaggle alerts and other threat assessments made within the district would be made available for parents and guardians to see, through an easy-to-read dashboard.
"It's most important that we provide all of our parents, our students, and our teachers information, so they can make informed decisions relevant to keeping their loved one safe," Young said. "Because, candidly, as a district, we're just not doing an adequate job of that right now.
The full presentation with estimated costs and funding sources for recommended changes can be found here.
CBS 6 did reach out to all RPS school board members for comment on the recommendations.
This is a developing story, so anyone with more information can email newstips@wtvr.com to send a tip.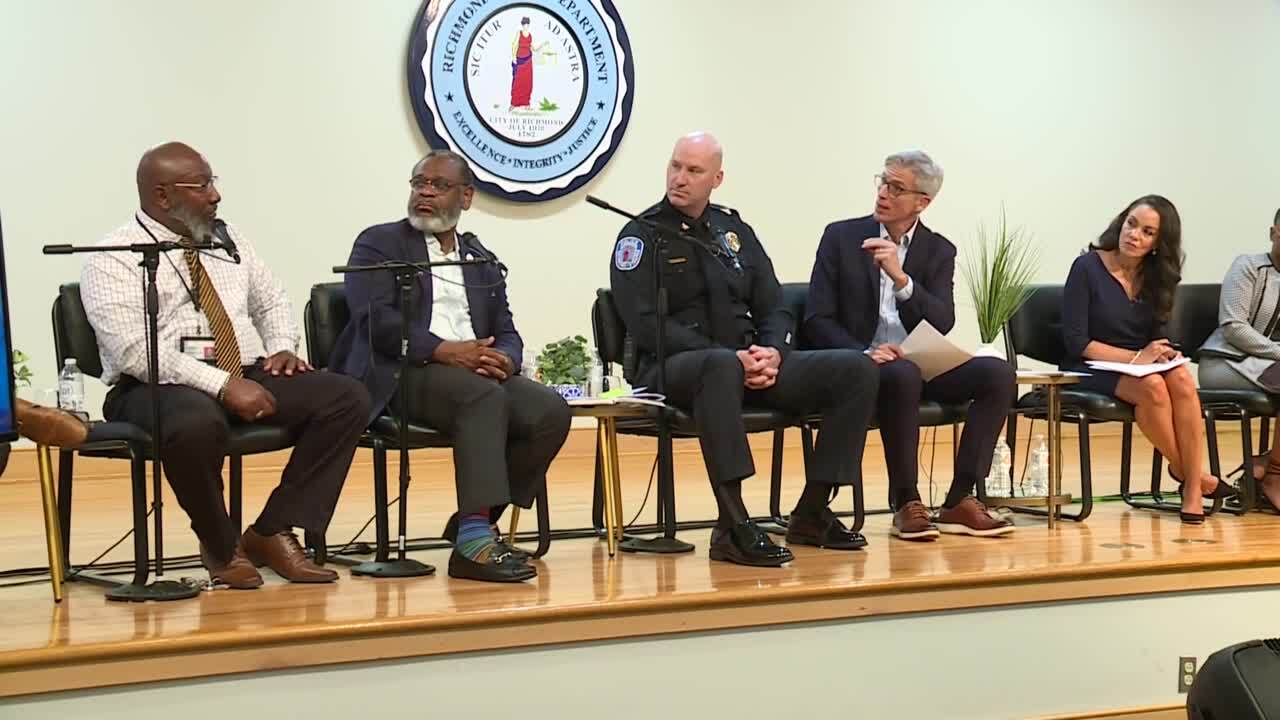 Local News
Watch replay of STOP the Violence Town Hall
2:37 PM, Jul 07, 2023
EAT IT, VIRGINIA restaurant news and interviews