HOPEWELL, Va. — Community members in Hopewell participated in a peace march on Monday. The march was organized after the shooting death of eight-year-old P'Aris Moore.
Moore was killed in a drive-by shooting on Friday, December 30, 2022. She would have turned nine on January 3.
"I couldn't believe that we were seeing this news, once again. And this time, with a very young, beautiful young lady," peace march organizer Frenchi Jones said. "No one should have to imagine what it feels like to lose a child, to lose anyone, to gun violence."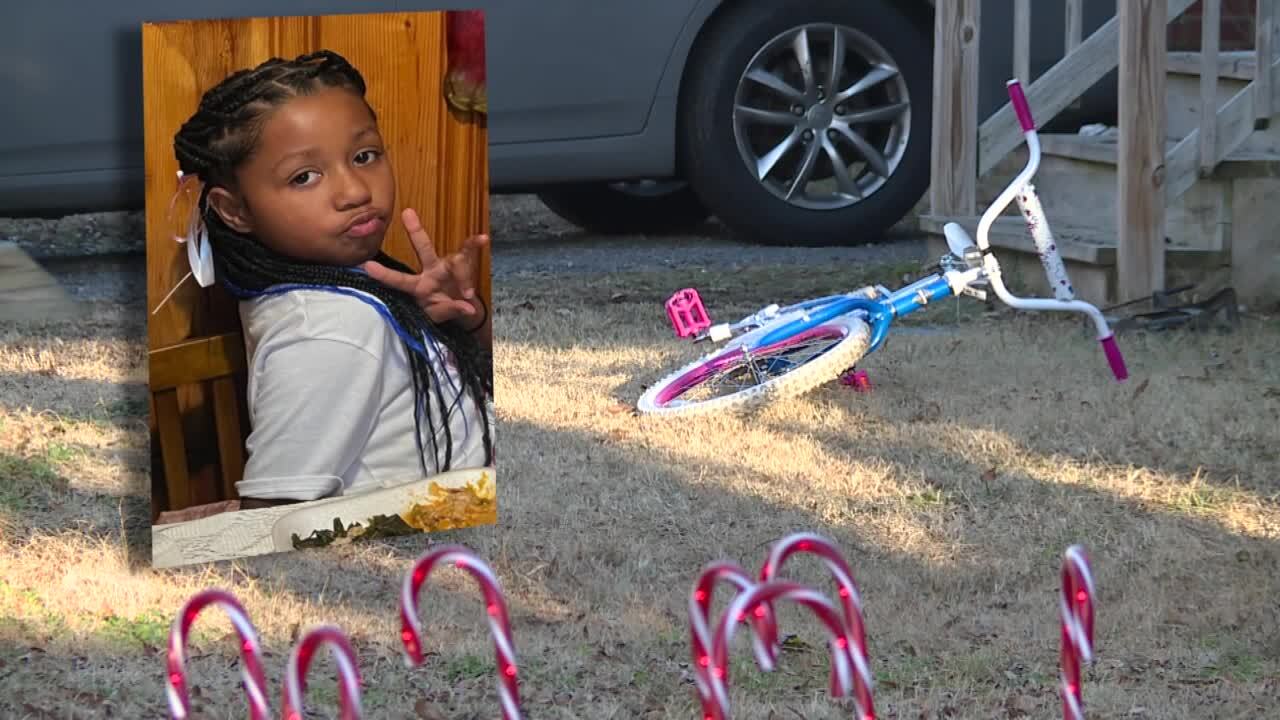 Despite the outpouring of outrage from the community, police have not yet gotten the tips they need to find the person who killed the child.
"If anybody wants to, you know, help out -- tell me who did it. That's it. That's the biggest thing anybody can do is just tell me who did it," Moore's mother Brionna Taylor said in a previous interview. "Be a man. You were shooting the gun like a man. Be a man. Be a man. Just come forward."
Moore was outside a relative's home on Friday afternoon when witnessed said a car drove by and someone opened fire. Moore was struck and later died at the hospital.
"The fact that young lady lost her life, I think all of us feel like that could have been our child," Jones said. "That could have been our niece, that could have been our little sister."
Jones said she had hoped the shocking news about Moore would lead to a cease-fire of sorts in the city, but that has not been the case.
Police were called to the 3500 block of Granby Street on Sunday night and found a man who'd been shot in the case and shoulders.
"The victim injuries are considered life-threatening," a Hopewell Police spokesperson said.
Monday's march was scheduled to take place between Harry E. James Elementary School on Arlington Road and Carter G. Woodson Middle School on Winston Churchill Drive.
"Everyone who lives here in Hopewell deserves peace," Jones said. "When things happen here in Hopewell, it's like a ripple effect. We feel it in Prince George. We feel it in our neighboring cities."
In addition to the march, a candlelight vigil is scheduled for Tuesday at Victory & Praise Family Worship Center on Wakefield Street in Hopewell.
The family set up a GoFundMe to help cover costs associated with Moore's death.
Anyone with information was asked to contact the Hopewell Criminal Investigations Unit at (804) 541-2284. To remain anonymous contact the Hopewell Prince George Crime Solvers hotline in Hopewell at (804) 541-2202 or provide their tip using the P3tips website and/or the mobile app.
This is a developing story, so anyone with more information can email newstips@wtvr.com to send a tip.
EAT IT, VIRGINIA restaurant news and interviews.