COLONIAL HEIGHTS, Va. -- Investigators are releasing new details in a cold case murder mystery after a missing Chesterfield teen's body was found under a tarp in a Colonial Heights neighborhood in December 2022.
November marks one year since the family of Marcus James Johnson, of the 2100 block of Esquire Road in Chesterfield, saw the 19-year-old alive.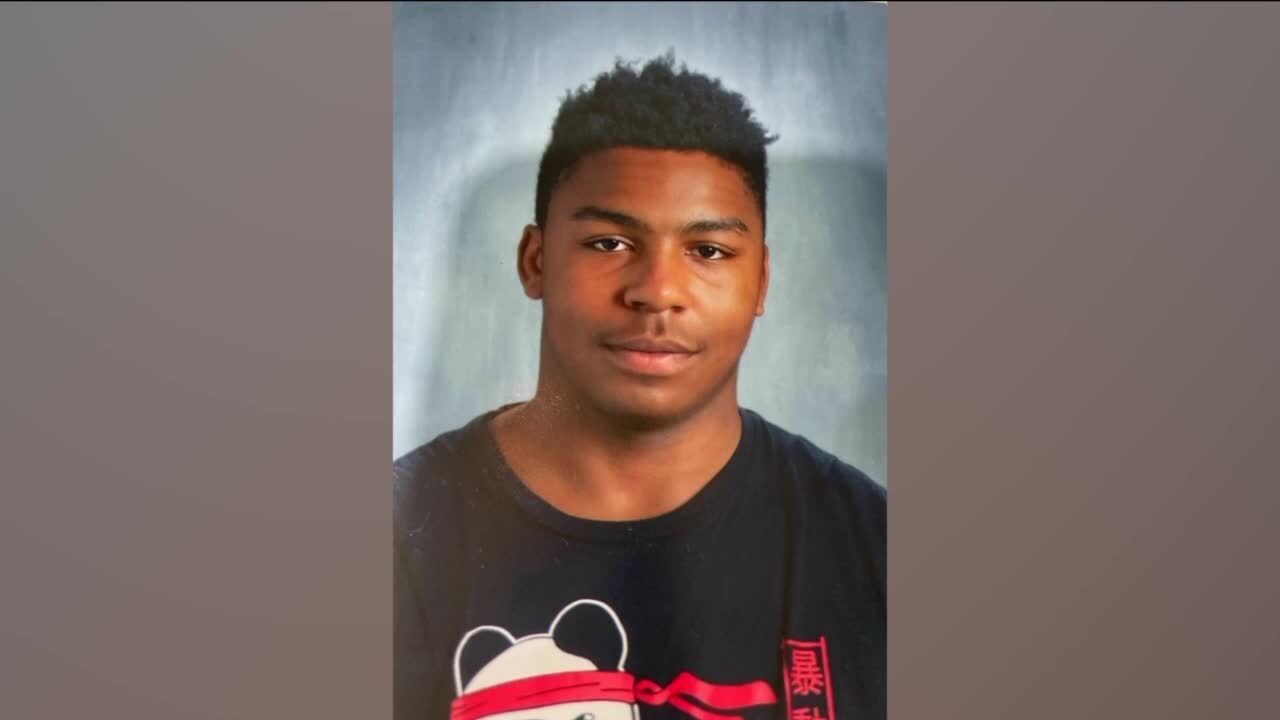 Johnson's body was found in the normally quiet Mount Pleasant neighborhood 24 days after he was reported missing.
"Once the leaves started falling, the tarp was visible," Colonial Heights Deputy Chief Rob Ruxer said.
A neighbor called police about the gruesome discovery in the wood line along the 1300 Block of Yacht Basin Drive, which is not far from the Appomattox River, on Dec. 21.
"It was a shock because I was raking leaves this morning, along these street there," Larry Strum, who lives not far from where the body was found, said in December. "And my neighbor behind me, he was doing something and he's the one that actually found the body."
The area where Johnson's body was found is frequented by walkers and people walking their dogs, according to neighbors.
The Medical Examiner used DNA to positively identify the 19-year-old.
SCENE VIDEO: Police find body under tarp in Colonial Heights
SCENE VIDEO: Police find body in Colonial Heights woods
Police released a partial timeline in the case.
"Marcus Johnson was last seen by a family member on Nov. 16, 2022. Investigators determined he was seen on a Ring Video camera on Nov. 17," Ruxer said.
The next time Johnson was seen was when his body was found on Dec. 21. He was wearing the clothes as seen on the Ring Video footage from Nov. 17.
"He was wearing a white puffer-style jacket, blue jeans, a red baseball cap and very distinctive tennis shoes that had cartoon characters on them," Ruxer said.
The Medical Examiner determined Johnson's cause of death was the result of "multiple gunshot wounds," according to Ruxer.
As a result, police believe he was most likely killed shortly after the video was captured.
"Evidence leads us to believe he was killed shortly after leaving his residence," Ruxer said.
While police have some evidence, Ruxer said investigators have exhausted all leads in their quest to bring closure to Johnson's murder.
"Unfortunately, we've run into a dead end," Ruxer said.
Anyone with information about the case is urged to call the Chesterfield/Colonial Heights Crime Solvers at 804-748-0660 or by using the P3 tips app.
This is a developing story, so anyone with more information can email newstips@wtvr.com to send a tip.