LOUISA COUNTY, Va. — There's a superstar squad of basketball players making a name for themselves in Louisa County.
Louisa County High's "Lions Together" team, comprised of the school's adapted curriculum students, took on the William Monroe High Dragons Tuesday morning.
The pep band and packed crowd created a prime playing environment for Jaezon Carter, a senior on the team.
"I like to play basketball some days, and I like some people to watch me," Carter said.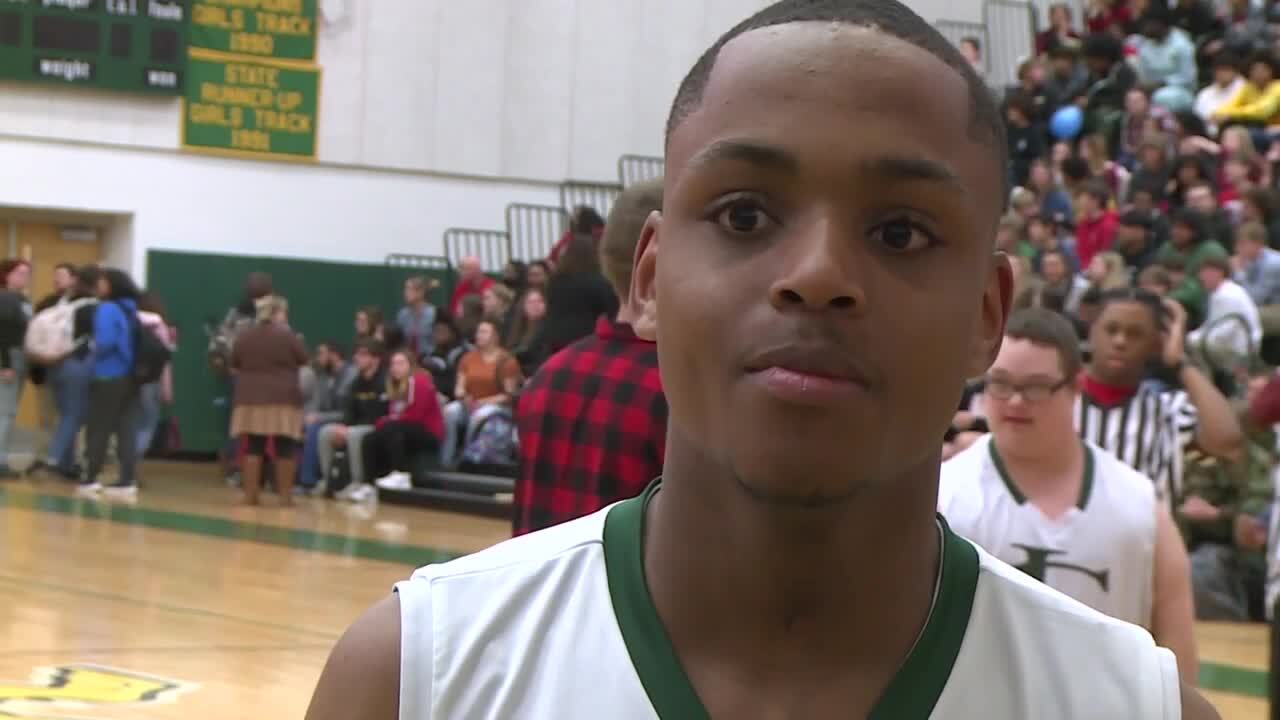 Hundreds of students cheered on athletes. Carter's goal for the game: "Blocking people."
He delivered quite the defense, his teammates sinking deep threes, passers pointing to the point-makers as the game went on.
The Lions led the whole way, and the crowd supported both sides.
"To see our student body and our teams cheering each other on, and really making it an awesome experience for everyone on the court, it's just an awesome experience," said Louisa Superintendent Dr. Doug Straley.
However, none may have cheered louder than the friends of the player sporting the number 23, Dustin Talley, a freshman on the team.
"We work out with him every day, so we have a weightlifting class," said Landon Wilson, a senior. "Usually, it's only seniors but somehow he snuck in there one day and that was like a month or two ago, and ever since then he's just been working out with us. He sits with us at lunch now, so we're just all friends."
Talley tore up the court with his teammates, earning at least 10 points for Louisa County Lions.
"Dustin really makes all of our days. He's important to all of us," Wilson said.
This is the third time Louisa County High has hosted a game like this, drawing in family and friends from the school community and beyond.
"Louisa's a special place, a special community, and one that comes together for all. And I think this is a true example of that, and one we want to continue for many years to come," Straley said.
The Lions clinched a win over the Dragons 56-42.
EAT IT, VIRGINIA restaurant news and interviews