CHESTERFIELD COUNTY, Va. -- Dominion Energy is planning to build a new power plant in Chesterfield County to help customers keep the lights on during extreme weather, saying current use is putting a strain on Central Virginia's power grid.
Dominion says the plant could create jobs and millions of dollars in revenue, but climate activists are pushing against the plans, saying it will cost customers more money in the long run.
The "Chesterfield Reliable Energy Center," the natural gas plant that would be built adjacent to the Chesterfield Power Station by the James River, would include four turbines to be an "always ready" power generation resource on Virginia's hottest and coldest days.
"When we have those periods of high demand, or when renewable energy is not producing at a strong enough level, we have a facility like this, that will help meet the demand of our customers," said Jeremy Slayton, a spokesperson for Dominion Energy.
If approved, Dominion suggests the plant would create enough power for up to 250,000 homes and could be used quickly in times of emergency.
"As customer demand grows, we're going to need more reliable power on those coldest days, not less. And that's what this project is really all about," Slayton said. "Providing reliable power for customers and keeping their lights on."
According to Dominion's plans for the plant, roughly $142 million would be generated in new tax revenue over approximately 36 years.
However, climate activists say according to the Virginia Clean Economy Act passed in 2020, Dominion will need to be fossil fuel free by 2045.
"The fact that they're still proposing new fossil fuel infrastructure and new fossil fuel generation, it really flies in the face of state law," said Mason Manley, the Central Virginia Organizer for the Chesapeake Climate Action Network. "It really makes no sense."
"During the cold snap in December 2022, 90% of the plant failures across our regional grid were from gas and oil powered, fire powered plants. So, 90% of those failures were from gas and oil. Meanwhile, wind was outperforming expectations," he continued.
The Virginia Clean Economy Act does allow Dominion Energy to petition the State Corporation Commission to keep certain power stations open past 2045.
However, Manley said if that petition is denied, Dominion customers will likely end up footing the bill for the construction and upkeep of the plant.
"The chances that they recoup their money within that time is very slim and the people who are going to be left, holding the bag for that, is going to be Virginia taxpayers and Virginia ratepayers, who will already have had increased bills, headed up to this," Manley said. "And they'll end up footing the cost for the profit Dominion couldn't make on this project."
According to Dominion Energy, the plant would create more than 200 jobs during construction and then 35 jobs annually.
The Chesapeake Climate Action Network suggests that the same kind of investment in energy efficiency would create up to 9,000 jobs and steer clear from carbon emissions.
"If [the plant] was on 15% of the year, it would emit as much carbon as 120,000 new cars on Virginia's roads every year," Manley said.
Slayton said plans for the plant keep air and environment health in mind.
"This will have the technology that helps limit the emissions in the air," Slayton said.
Research from the Climate Action Network suggests the plant will emit nitrous oxides, which have been linked to the development of asthma.
"We know it would emit particulate matter, particularly PM 2.5, which are small particles that are small enough to enter the human bloodstream and once there, have been linked to a number of health conditions," Manley said.
Dominion Energy has not shared the exact cost for the plant.
The company will have to file a permit with Chesterfield County, then propose plans to the Virginia Department of Environmental Quality and the Virginia State Corporation Commission before building.
Construction on the plant could start as early as 2025, with full operations starting in 2027.

Depend on CBS 6 News and WTVR.com for in-depth coverage of this important local story. Anyone with more information can email newstips@wtvr.com to send a tip.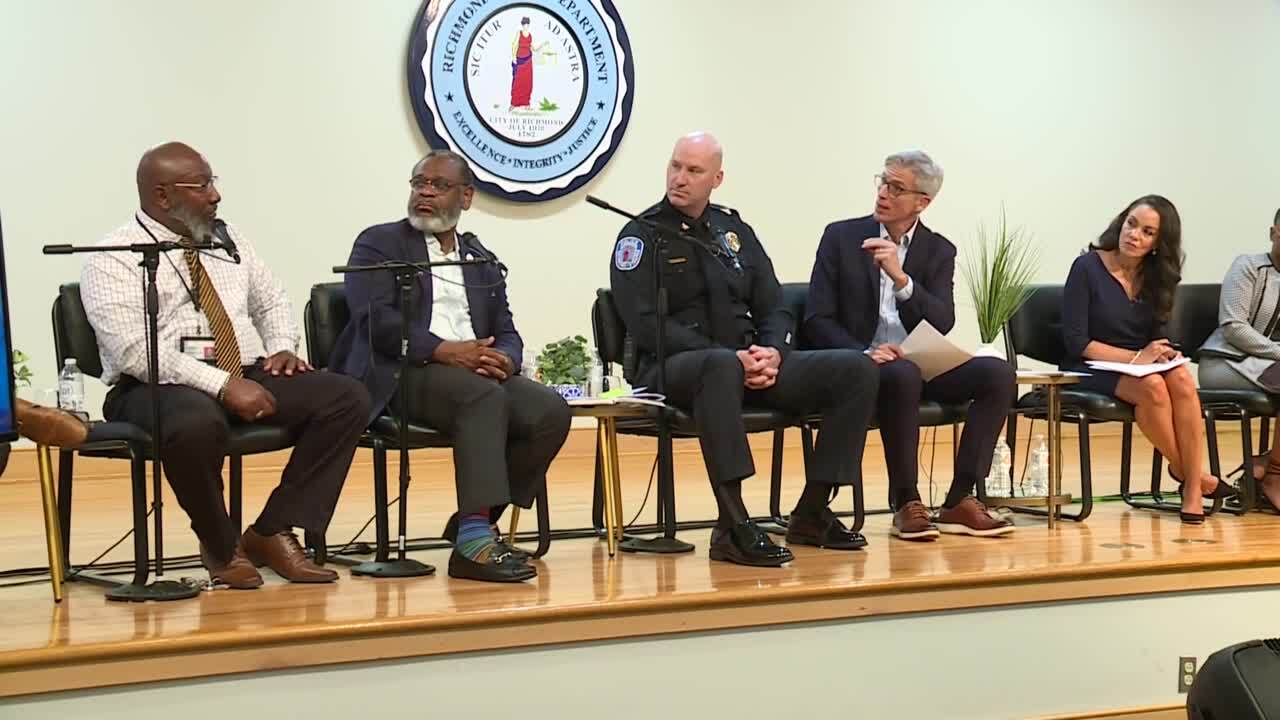 Local News
Watch replay of STOP the Violence Town Hall
2:37 PM, Jul 07, 2023