EMPORIA, Va. -- A disgruntled former employee is responsible for killing the owner of a Chinese restaurant in Emporia and also shooting the man's son, according to police.
Emporia Police Chief Ricky Pinksaw said dispatchers received a 911 call about shots fired in the China Garden Restaurant on W. Atlantic Street around 8:30 p.m. Wednesday.
When officers arrived, they found the owner of the business, Te Yang, dead.
Wei (Jamie) Yang, the son of the owner who suffered multiple gunshot wounds, was flown to VCU Medical Center in Richmond, according to Pinksaw.
Police said the owner's son was able to give officers valuable information, including a description of the suspect.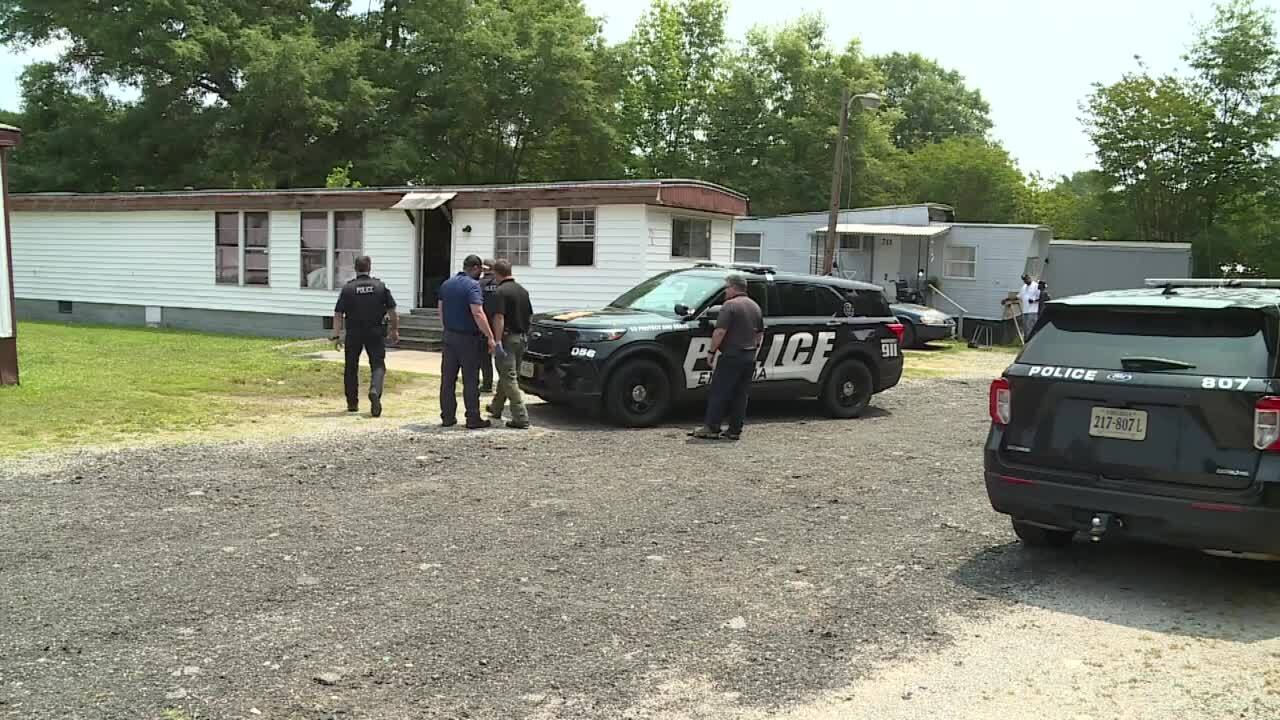 About 12 hours later, police arrested 43-year-old Shawn Rice, who was hiding in a mobile home where he used to live, according to police.
"When officers arrived on scene at the suspect's house, a brief standoff was encountered," police said. "Shortly thereafter, he was taken into custody without incident."
Rice was charged with first-degree murder, two counts of using a firearm while committing or attempting to commit murder, malicious wounding, robbery, attempted robbery and use of a firearm by a felon.
"Rice entered the restaurant, armed with a firearm," police said. "He shot the Yangs while attempting to take money from them. After doing so, he fled the scene on foot."
While police think robbery was the motive, Pinksaw said Rice used to work at the restaurant.
"He's a former employee of China Garden," Pinksaw said. "And from what I understand, he was fired from employment about 2, maybe 3 weeks ago."
Sharon Neigel, a longtime customer of China Garden, said she was in "total shock" after learning of the tragedy.
"The last time I was here, he told me… the father wanted to retire and sell the business," Neigel recalled. "And now he's passed away. It's horrible, it's absolutely horrible."
Jackie Dickens, another longtime patron, said she drives 30 minutes to eat at the restaurant.
"My son introduced me to this place years ago and he knew them from Franklin, Virginia," Dickens said. "It's really a sad day."
Anyone with additional information about the case is asked to call the Emporia Police Department at 434-634-7320.
"On behalf of all of us at the Emporia Police Department, we would like to send our condolences to the Yang family during this difficult time," officers wrote.
This is a developing story, so anyone with more information can email newstips@wtvr.com to send a tip.