CAMDEN, Del. — Walmart has temporarily closed its Camden store in central Delaware amid a winter surge in COVID-19 cases and hospitalizations.
The News Journal reports that the store closed at 2 p.m. Sunday and will reopen at 6 a.m. Tuesday.
The closing will allow the store to be thoroughly cleaned, sanitized and restoked. It's part of a company-initiated program enacted in response to the increase in COVID-19 cases nationwide.
On Thursday, Delaware saw 4,347 new positive daily cases, the highest number recorded since the start of the pandemic.
Stay home or work sick? Omicron poses a conundrum
Millions of workers whose jobs don't provide paid sick days are having to choose between their health and their paycheck as the omicron variant of COVID-19 rages across the nation.
While many companies instituted more robust sick leave policies at the beginning of the pandemic, some of those have since been scaled back with the rollout of the vaccines, even though the omicron variant has managed to evade the shots.
Meanwhile, the current labor shortage is adding to the pressure of workers having to decide whether to show up to their job sick. Low-wage workers are especially vulnerable.
Only 33% of workers whose wages are at the bottom 10% get paid sick leave, compared with 95% in the top 10%, according to the U.S. Bureau of Labor Statistics.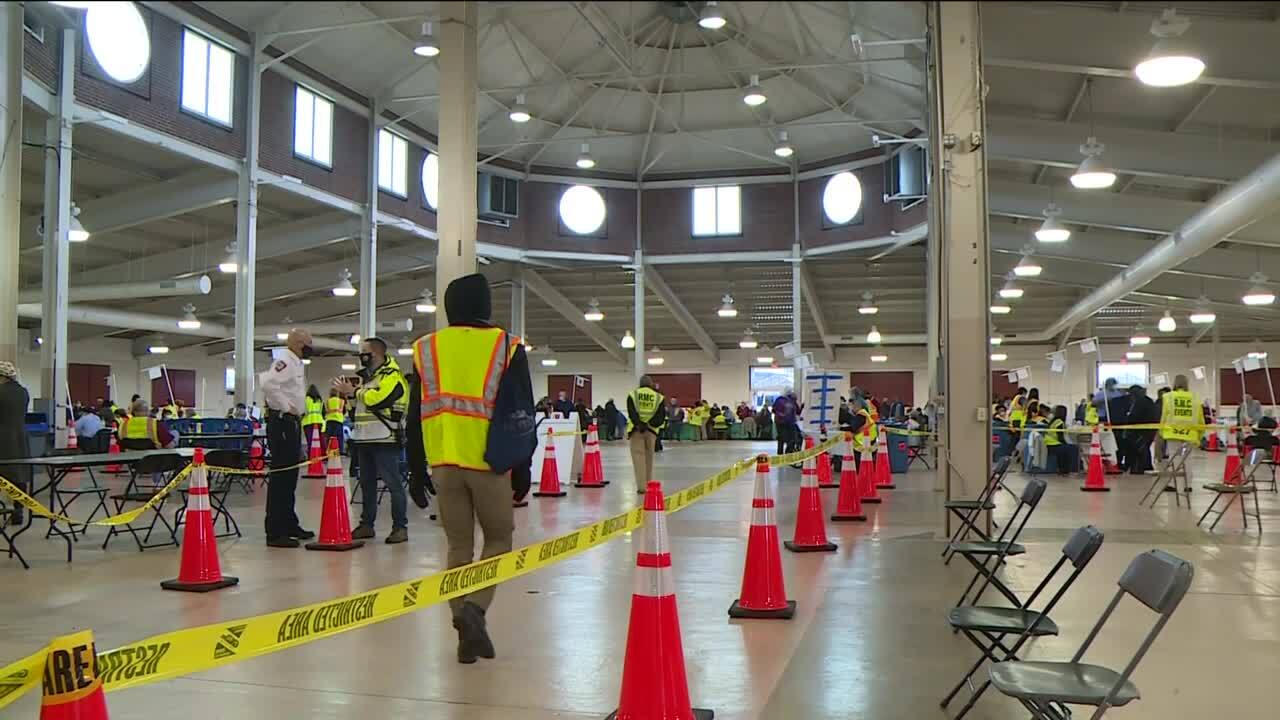 Virginians age 5+ are eligible for COVID-19 vaccine. Go to Vaccine Finderto search for specific vaccines available near you or call 877-VAX-IN-VA (877-275-8343).
Have You Been Fully Vaccinated?
People are considered fully vaccinated:
2 weeks after their second dose in a 2-dose series, such as the Pfizer or Moderna vaccines, or
2 weeks after a single-dose vaccine, such as Johnson & Johnson's Janssen vaccine
How to Protect Yourself and Others When You've Been Fully Vaccinated
COVID-19 vaccines are effective at protecting you from getting sick. Based on what we know about COVID-19 vaccines, people who have been fully vaccinated can start to do some things that they had stopped doing because of the pandemic.
We're still learning how vaccines will affect the spread of COVID-19. After you've been fully vaccinated against COVID-19, you should keep taking precautions—like wearing a mask, staying 6 feet apart from others, and avoiding crowds and poorly ventilated spaces—in public places until we know more.
These recommendations can help you make decisions about daily activities after you are fully vaccinated. They are not intended for healthcare settings.
Click here for more information from the Virginia Department of Health.