RICHMOND, Va. -- Administration of the Johnson & Johnson vaccine would resume "immediately" in Virginia, the Virginia Department of Health announced Friday, following a recommendation from the CDC and FDA.
After an 11 day pause, the CDC and FDA said administration of the Johnson & Johnson vaccine could resume with a warning label about the rare but serious blood clotting experienced by 15 women under the age of 50.
Virginia's Vaccination Coordinator, Dr. Danny Avula, said that meant doses of the J&J vaccine could be going into Virginian's arms in the next 48 hours.
"I think it's very likely that we can start using Johnson & Johnson as early as this weekend or early next week, and probably have somewhere around 50,000 doses currently in the state," said Dr. Avula. "If you think about the number of people -- the number of lives that would be saved by actually administering the vaccine, the scales clearly tipped towards usage."
Dr. Avula said there were benefits to using the one and done J&J shot, especially for homebound, homeless, and hospitalized individuals and college students -- adding that before the pause, they were ready to do mass J&J vaccinations for college students before they left for the Summer.
But Dr. Avula said safety was top of mind, and health officials would be working to make sure people are aware of the risks.
"We have messaging that's ready to go," said Dr. Avula. "Certainly, there will be public statements. But there will also be specific information that's going to providers so that they're armed with the information they need to talk through this with patients."
Dr. Avula added that the benefits of getting the COVID vaccine outweighed the risks of experiencing side effects.
"I don't want to understate you know, what, what those 15 individuals who have experienced this, because that those are really serious side effects, but 15 individuals, out of almost 8 million doses administered is an extremely rare occurrence," said Dr. Avula. "The risk of experiencing that extremely rare side effect is actually way smaller than contacting COVID and potentially being hospitalized or worse."
In their release, the Virginia Department of Health said they hoped extra scrutiny of the vaccine would 'instill confidence in the system that is in place to guarantee COVID-19 vaccine safety.'
"At the end of the day, I do feel that vaccination is the way out of this pandemic," said Dr. Melissa Viray, Deputy Director of the Richmond and Henrico Health Districts.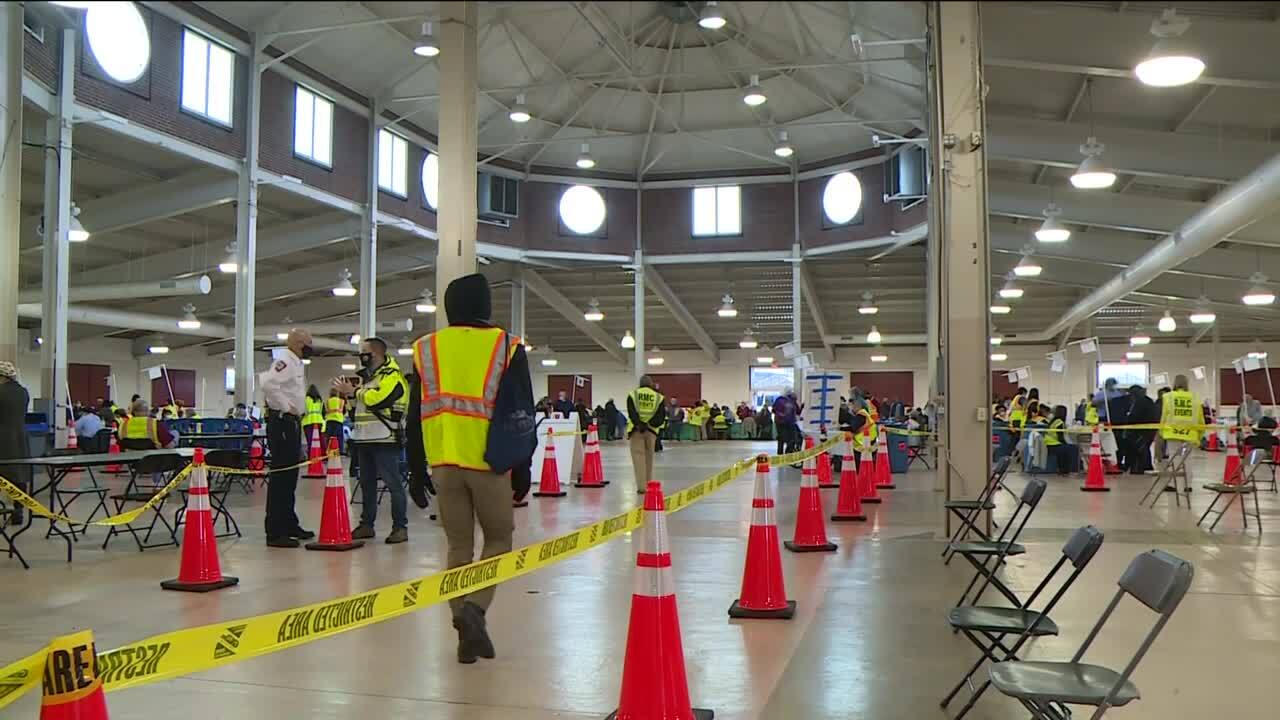 Virginians age 16+ now eligible for COVID-19 vaccine. Register for the COVID-19 vaccine on the Vaccinate Virginia website or call 877-VAX-IN-VA (877-275-8343). You can also search for specific vaccines as well as which ones are available near you via the Vaccine Finder website.
Have You Been Fully Vaccinated?
People are considered fully vaccinated:
2 weeks after their second dose in a 2-dose series, such as the Pfizer or Moderna vaccines, or
2 weeks after a single-dose vaccine, such as Johnson & Johnson's Janssen vaccine
How to Protect Yourself and Others When You've Been Fully Vaccinated
COVID-19 vaccines are effective at protecting you from getting sick. Based on what we know about COVID-19 vaccines, people who have been fully vaccinated can start to do some things that they had stopped doing because of the pandemic.
We're still learning how vaccines will affect the spread of COVID-19. After you've been fully vaccinated against COVID-19, you should keep taking precautions—like wearing a mask, staying 6 feet apart from others, and avoiding crowds and poorly ventilated spaces—in public places until we know more.
These recommendations can help you make decisions about daily activities after you are fully vaccinated. They are not intended for healthcare settings.
Click here for more information from the Virginia Department of Health.