Dennis "Maliq" Barnes, the New Orleans high school senior who was accepted at over 185 colleges and received more than $10 million in scholarship offers, announced Friday that he will attend Cornell University in the fall.
Barnes made the announcement from his school, International High School of New Orleans.
"I have committed to attend Cornell University and intend to pursue computer science and to later move on to practice software development," said Barnes, who put on a Cornell University sweatshirt during the announcement. "Today is an exciting day for me and my family and I look forward to working with Cornell's college of engineering over the course of my undergraduate education."
Barnes, who has a 4.98 GPA and is graduating two years early, told CNN last month he wanted to pursue computer science and then go to law school. He started applying to schools in August 2022 and said that he didn't initially intend to set any records.
"As I applied to more schools, as my numbers went up, with the financial aid and acceptances into universities, I became intrigued," Barnes said, adding that when he was told he was close to the record, he "just went for it."
On Friday, he said that from a young age he has always known what he wanted to do and that he chose Cornell University, located in Ithaca, New York, because the university is the "best Ivy League for engineering." He said he wanted to attend a school that would "set me up for success, that would give me a quality education."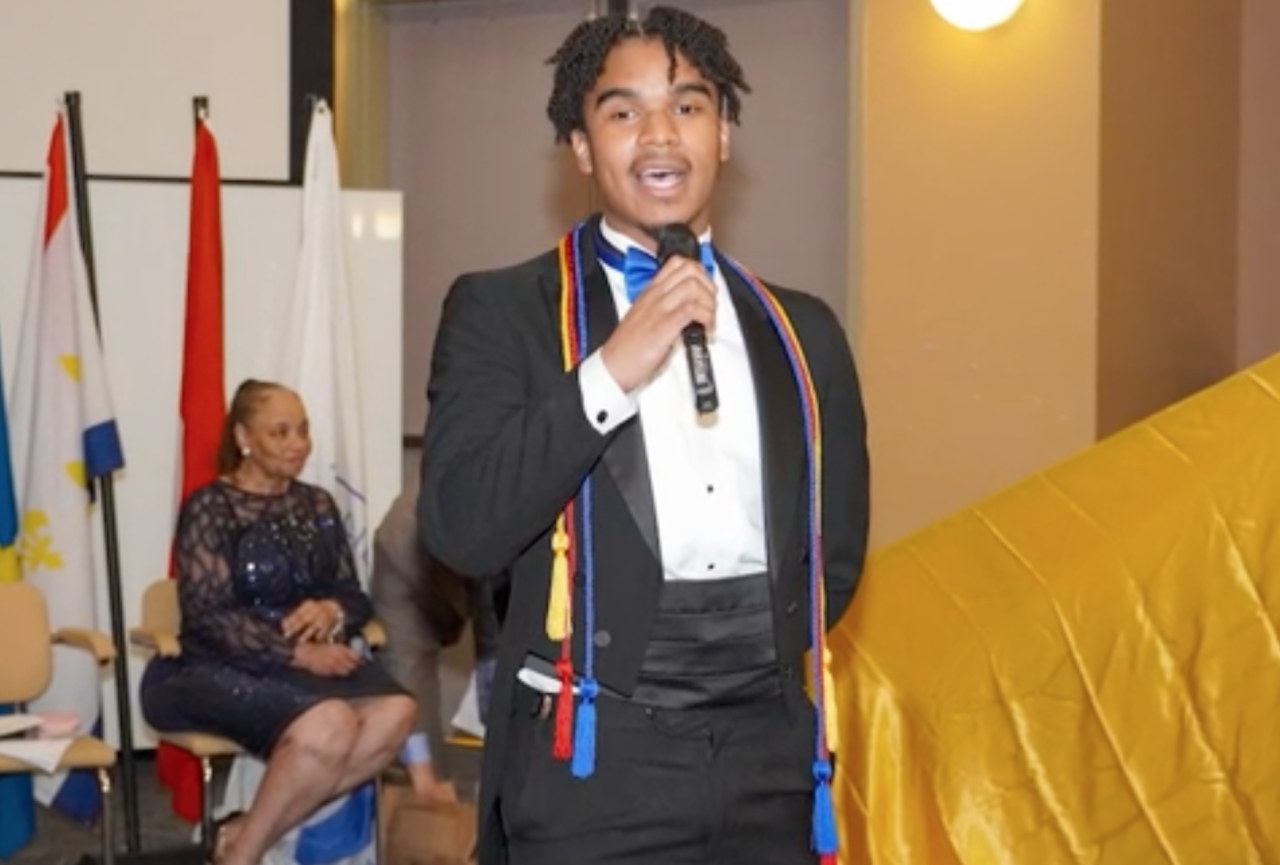 "I would like to get away from New Orleans. I love my city, but I do want to venture out and experience new things and see the new things that I haven't seen before," Barnes said, as he promised to "always" come back home.
Asked what he hopes to get out of his college experience, Barnes said he hopes to meet new people and "get an understanding and different perspective of the world, have my eyes opened and my perceptions changed by the people around me for the better."
He previously said he plans to pursue a dual degree in computer science and criminal justice.
"Cornell Engineering congratulates Dennis and his fellow members of the Class of 2027, along with their families, on all they have accomplished to reach this exciting moment in their educational journeys," the school said in a statement to CNN. "We are excited to welcome this incredible group of future leaders to our campus community in just a few months."
Barnes has received 27 college credits in the past two years and has been dually enrolled in Southern University of New Orleans, according to his high school. He has received internship opportunities and other accolades for his academic achievements, including a proclamation from New Orleans Mayor LaToya Cantrell.
He credited support from his family for his accomplishment and said he would love to get advice from former President Barack Obama and Oprah Winfrey, both history makers who he admires.
"Keep God first, not everybody is religious but one thing that I would definitely encourage is to keep God in the midst. I know that's something that has always worked for me," he said.