HOPEWELL, Va. -- Eight months later and there are finally answers in the December 2022 murder of 8-year-old P'Aris Moore.
However, P'Aris' mother, Brionna Taylor, says the news of the arrests won't bring her daughter back, and they certainly won't cure her aching heart.
A makeshift memorial continues to grow close to the site where 8-year-old P'Aris Moore was murdered. P'Aris was riding her bike outside her aunt's house on Dec. 30, when she was killed in a drive-by shooting.
And now, months later, the search for her killers has come to an end.
"I can't say that I forgive them. I can't say I'm praying for them. I can't even forgive their parents, because as a parent, you know when your child has done something wrong," Taylor said.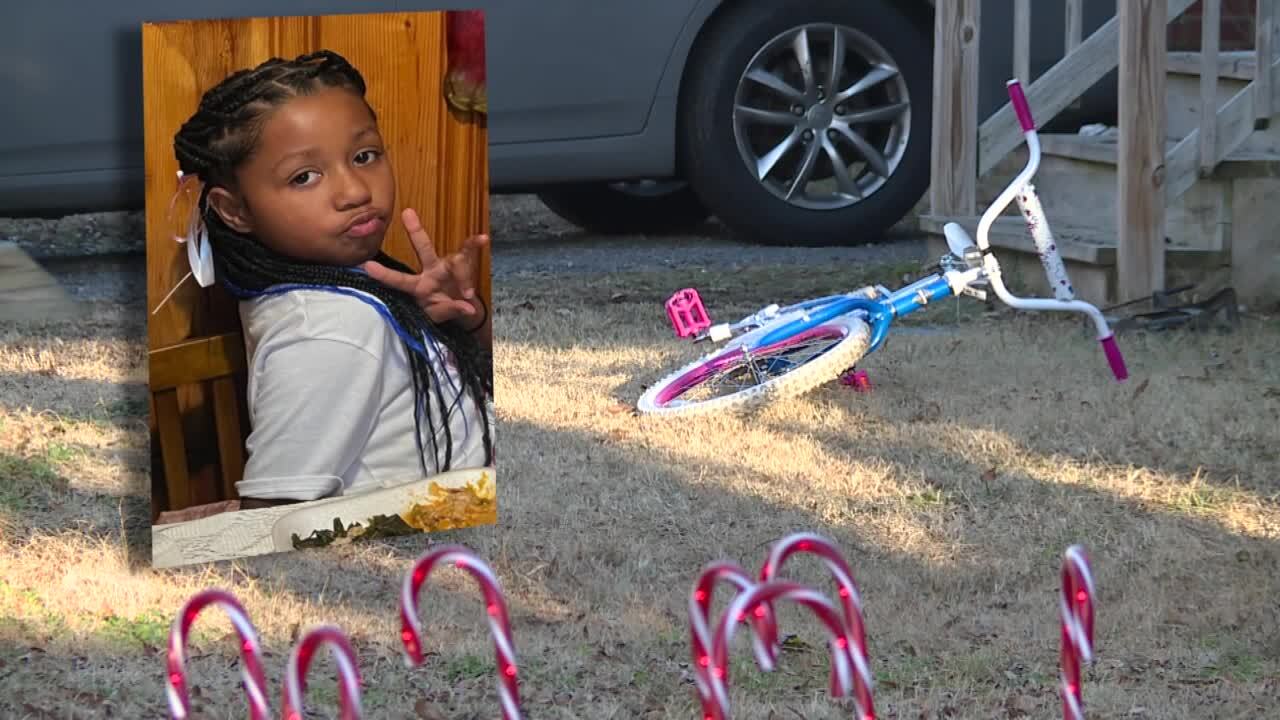 Local News
Police make arrests 7 months after Virginia girl 'trying to get home' was killed
3:30 PM, Aug 11, 2023
The suspects, 20-year-old Jamari Antonio Taylor and 18-year-old Rayquan Latrell Harvell have both been charged with first-degree murder. Both will face felony firearms and conspiracy charges as well.
"We are not related," Taylor said, regarding the last name she shares with one of the suspects. "I don't care to know him."
Taylor says she feels like a mom who is just going through the motions. "When she left, I left that day too."
The only thing that keeps her moving forward is taking care of P'Aris' younger sister. Taylor adds that grief is constant as she watches her youngest child live her life without her best friend.
"It was always two and two, but she doesn't have her partner in crime no more. She's just by herself," Taylor said.
"I'm not gonna miss a day - not a day or moment of their trial. I hope they get everything they deserve."
Both Jamari Taylor and Rayquan Harvell have extensive criminal histories. Some of their charges are nolle-prossed, but legal experts have said they can quickly be brought back to the table.
This is a developing story, so anyone with more information can email newstips@wtvr.com to send a tip.
EAT IT, VIRGINIA restaurant news and interviews