GLEN ALLEN, Va. — Linen at the Kliffe, a Richmond fraternity's annual summer party with music, food and a good time for a good cause, is this Saturday the Virginia Cliffe Inn in Glen Allen.
The event is sponsored by the Richmond Alumni Chapter of Kappa Alpha Psi, Inc., which was was founded in 1911 in Indiana and has deep Richmond roots.
"The Chapter was chartered in 1945, we're celebrating 83 years here in Richmond," Derrick Thomas, a member of the Richmond alumni chapter said. "Our main program for our young people is Guideright, which is a mentoring program for kids from six for grades 6 to 12."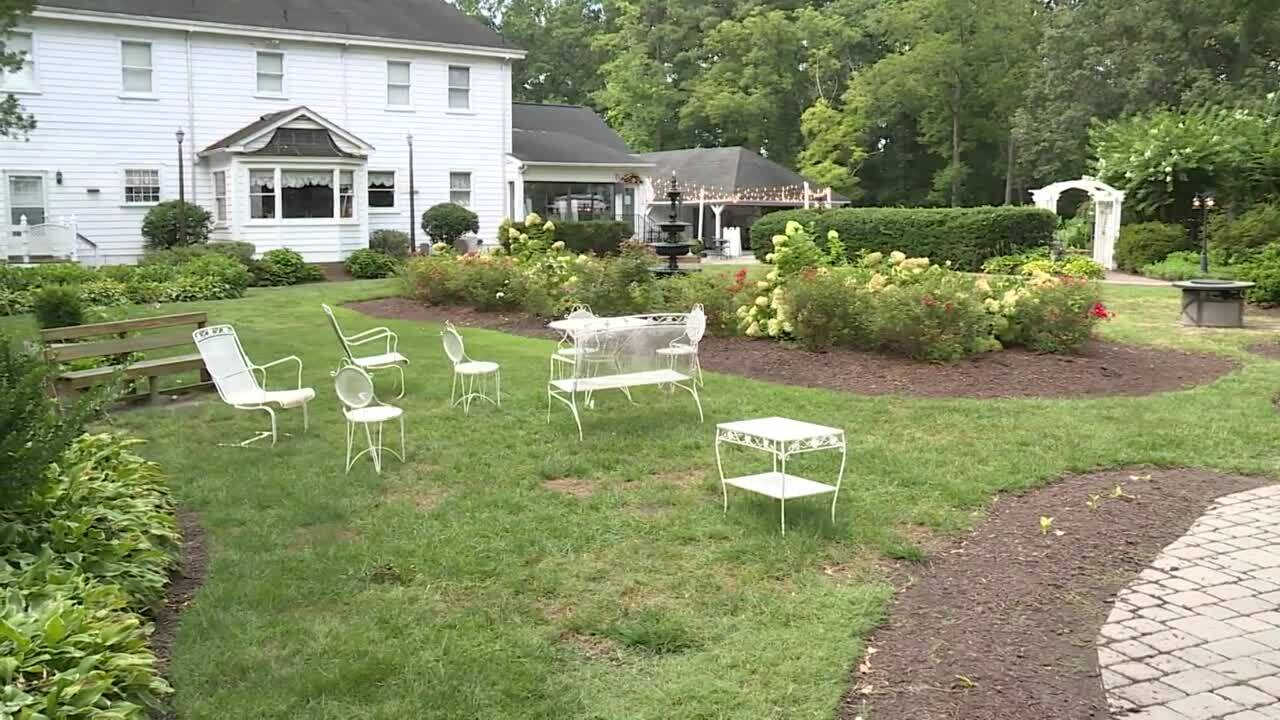 The Richmond alumni chapter has been sponsoring the Linen parties for several years all to benefit either its social action initiatives, which supports Guideright or the Endowment Foundation.
This will be the second Linen at the Kliffe at the Virginia Cliffe Inn since the pandemic. The summer party and fundraiser will have food, DJ NoBe, dancing as well as a few vendors.
Guests can park at the Virginia Cliffe Inn, but there will also be auxiliary parking next door at the Cultural Arts Center at Glen Allen.
Planning the annual event is a group effort and has its rewards for the fraternity.
"I think on the front-end that our guests have a good time, that we're picking locations that other groups don't normally go to," Thomas said. "It's a very unique experience. And then on the back-end, to be able to give funds back to our charitable purposes is very rewarding."
The fraternity is also hosting its annual Kappa Khristmas Kocktails fundraiser Saturday, Dec. 16 at the Dewey Gottwald Center.
Linen at the Kliffe is Saturday, Aug. 19 from 6–10 p.m. at the Virginia Cliffe Inn on 2900 Mountain Road.
Click here to get tickets for Linen at the Kliffe and click here to learn more about the Richmond Alumni Chapter of Kappa Alpha Psi, Inc.
Do you know about a good news story happening in your community? Click hereto email WTVR.com and the CBS 6 News team.
Depend on CBS 6 News and WTVR.com for more complete coverage of news in your neighborhood and community. Have a story idea, email our team at newstips@wtvr.com. Or click here if you are interested in having a CBS 6 anchor, reporter or meteorologist attend or MC an event.
Find unique, award-winning stories every day on CBS 6 News