RICHMOND, Va. -- Heather Van Cleave, who became Miss Virginia for America in 2021, was the healthiest she had ever been in her life when she was diagnosed with breast cancer.
Growing up in a theater family, the stage was a familiar place for Van Cleave, but it was not until later in life that she found her passion and purpose.
"My dream job was always be a news anchor to tell other people's stories and then it ended up flipping to where I was sharing mine," she said.
Van Cleave has been telling her a part of her story for years around the world.
"Being a survivor of domestic violence, I really wanted people to have a voice and not feel shamed from it," Van Cleave said.
But a new chapter in Van Cleave's story came unexpectedly last year when she said she knew something didn't feel right during a fitness competition.
"I leaned out a lot to be able to be on stage and show physique and muscle and I started feeling something hard in my chest and I was like, 'What is this?'" she recalled. "The last thing I ever thought was the C-word: cancer."
In the best shape of her life, Van Cleave fears led her to the doctor's office to get checked out.
"I went in and almost instantly I was diagnosed," she said. "The first thing I thought was, 'Did I do something wrong? Did I put my body into shock?' But everything I did was natural. It was a natural competition."
Van Cleave was diagnosed with Stage 3 aggressive breast cancer and underwent a double mastectomy.
"Anger, frustration, confusion and sadness and disbelief, denial," Van Cleave said. "Every emotion a woman can feel and you feel them all when you get diagnosed with breast cancer."
Surrounded by her family, Van Cleave shaved her head and donated her hair to Locks of Love.
The loss of her hair, which was the most visible part of her cancer journey, proved to be one of her lowest moments.
"The hardest part for me was feeling like I lost my purpose. Not knowing what I was going to do and possibly not make it through this," Van Cleave said.
Chemo treatments along with the mental and physical toll proved to be too much.
"It started to reject what was going on and shut all of my body down," she said.
Van Cleave completely stopped chemo and opted for a full hysterectomy.
She urged patients to be their own advocates and work with their doctors on a recovery plan.
"Come up with a plan together that works for you individually. And that way you can walk down that path knowing you were a part of that decision making," Van Cleave said.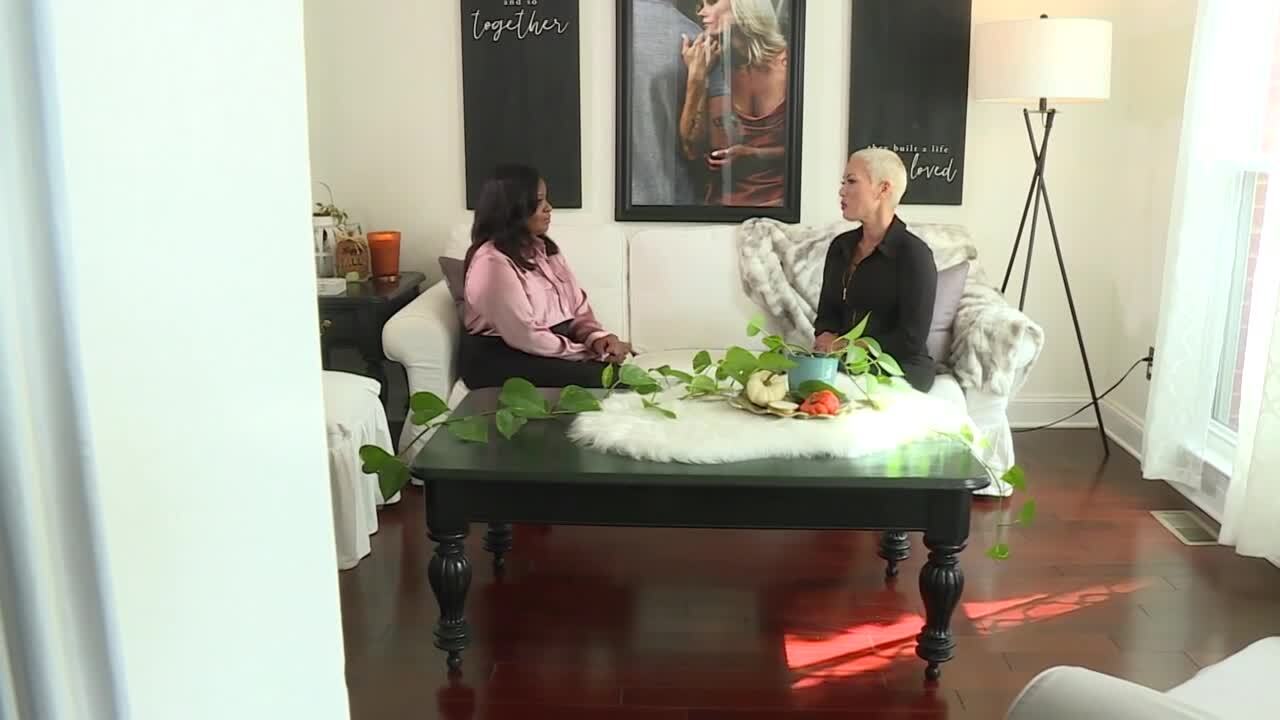 And once again, through her life experiences, Van Cleave is using her voice and platform in the hopes that she can be an inspiration.
"My platform has always been very authentic to share what I'm going through, share encouragement. I share good days and bad days, so it's not just a fluffy, pretty little message out there."
Van Cleave, who has undergone eight surgeries since last year, she was told her cancer was in remission on the Fourth of July.
"This is a miracle and I'm not done yet," Van Cleave said. "God's not done with me yet."
Heather will be the keynote speaker at the Virginia Breast Cancer Foundation's More than a Pink Ribbon luncheon on Oct. 20. WTVR CBS 6 anchor Reba Hollingsworth will emcee the event.
On the 6th of the month, CBS 6 and VCU Massey Cancer Center remind women to contact their buddy to remind them to conduct a monthly breast self-exam. If it is time, you should also schedule an annual clinical breast exam and mammogram, which are key to early detection.